Before you connect your Finale Inventory account to your QuickBooks Online account, you should make sure the following settings are enabled in your QuickBooks Online settings.
In your QBO account, go to the gear icon in the upper right and choose Account and settings.

On the left-hand side, go to the Sales tab.
Make sure the Show Products/Service column on sales forms is turned on, as well as the Show SKU column.
IMPORTANT: Finale Inventory will not push or sync Quantity on-hand stock levels to QBO. We sync Finale Inventory Product ID to the Name field of QuickBooks Non-Inventory items. You will not be using the inventory or quantity features of QuickBooks since you are using Finale Inventory for all of your inventory and warehouse management functions. SKU-based stock levels and valuations will be seen, visible and reportable in Finale Inventory, not QuickBooks Online.
NOTE: Finale will populate the Name field and SKU field of Non-Inventory items in QBO with the Finale Inventory Product ID. The description field from Finale Inventory will sync to the description field in QBO.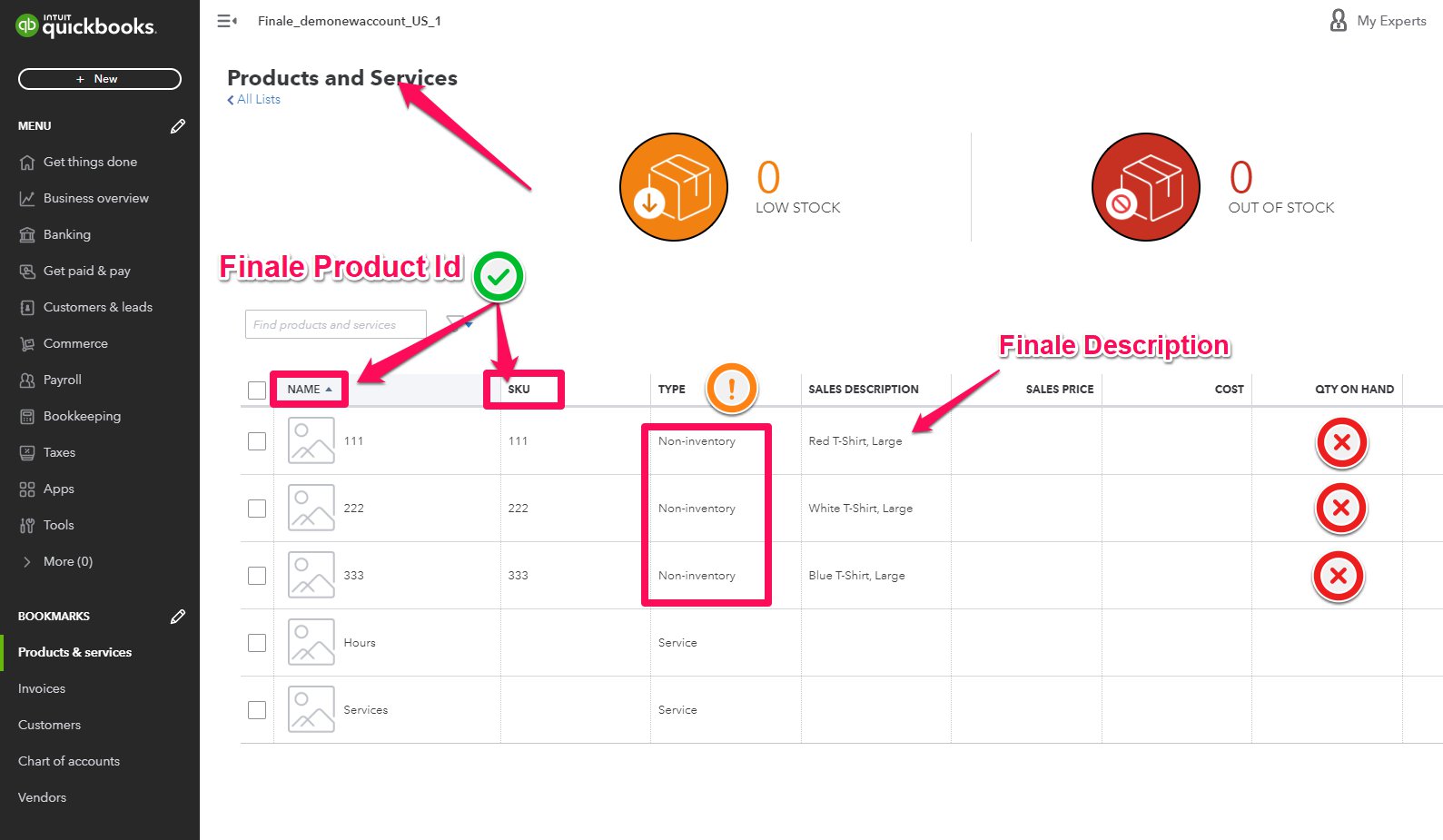 On the left-hand side, go to the Expenses tab.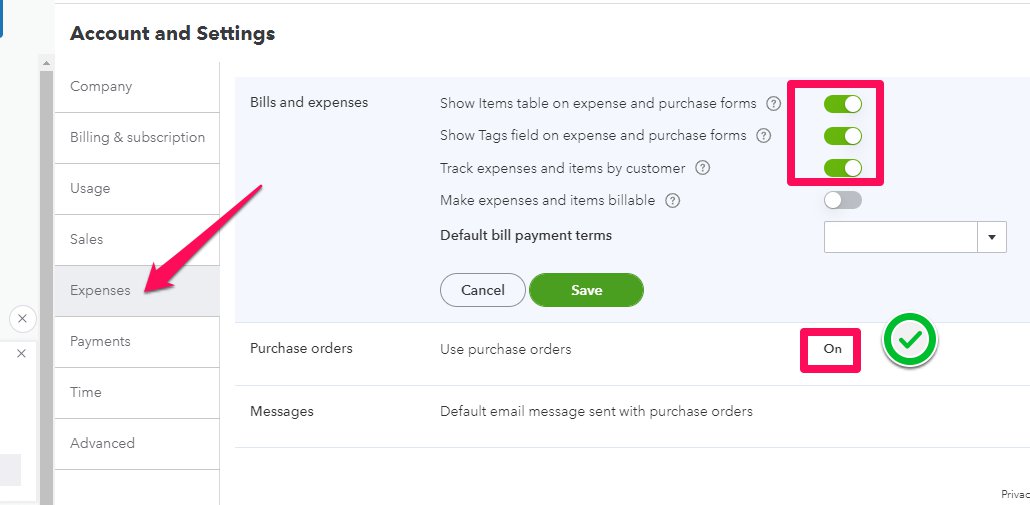 Enable the bills feature and Purchase orders.
NOTE: Finale Inventory currently does not sync or push Purchase orders to QuickBooks Online. We only push Bills. We will be adding Purchase order syncing in the near future.
Click on the Advanced tab.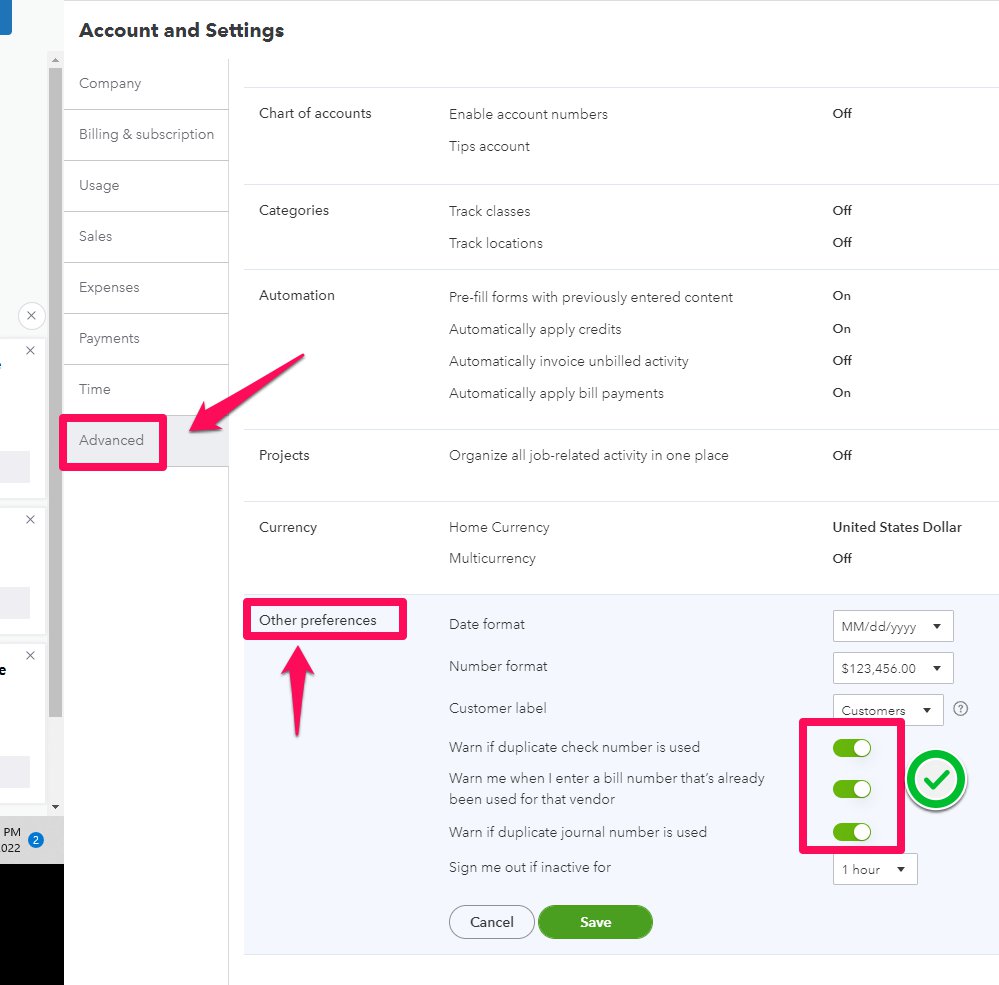 Go to the Other preferences section. Be sure to enable Warn if duplicate feature for Check numbers, Bill numbers, and Journal numbers.