Only a user with 'OWNER' permissions is allowed to create users.
In the Users tab in Application Settings, click "Add Finale Inventory User" and input the desired username and email address. Note, a valid email address is required to create a user.
Once the user is created, Finale will send a verification email with a link that the new user must follow to confirm the email address and to create their login password.
Once the email address is verified, it will show up on the user setup page in Finale.
Tip: Avoid using special characters in the username (ex. &,#,@) as this could cause authorization issues.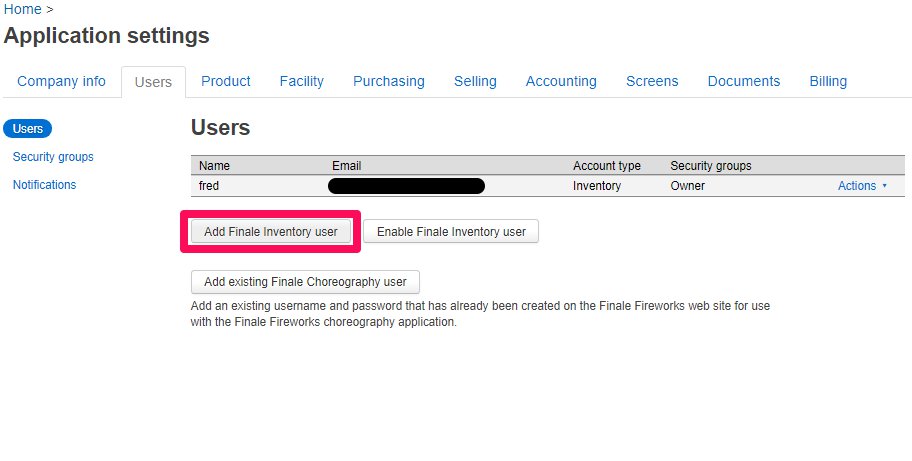 User permissions can be found at Applications Settings >> Users.​ Please follow the link below for instructions to edit user permissions.
How do I set-up user permissions?
To disable a user: How do I disable a user?