You can change your subscription plan at any time either by reaching out to service@finaleinventory.com or by logging into your Finale Inventory account and making the change. Any user with the security group "Owner" can change the subscription plan as needed. First, start by logging into your account.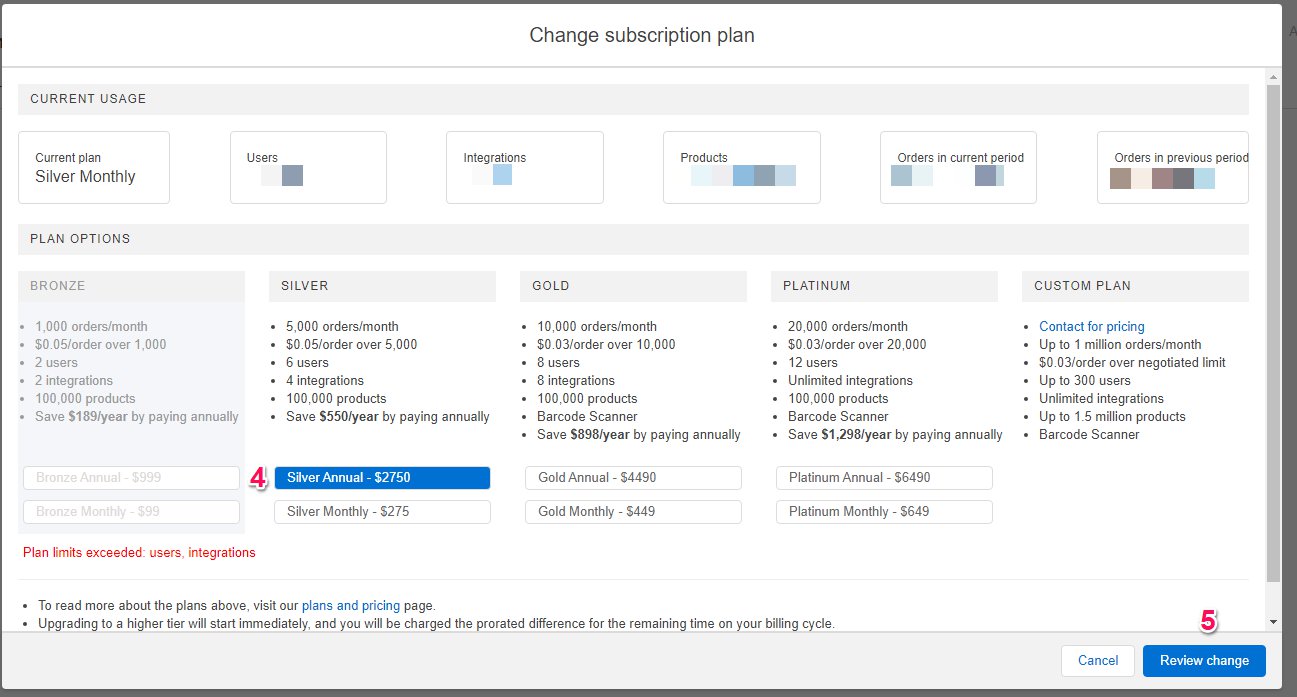 Enter the Application Settings
Navigate to the Billing tab
Choose the button for "Change Subscription Plan"
Choose your plan. Finale will automatically highlight the best choice based on your current usage. Any plan that is below your current usage will be greyed out and you will not be able to choose them until you qualify for the plan (either by removing users or integrations)
Either cancel your changes or review the changes, which will then allow you to submit them.
If you have any questions regarding plans and changing subscriptions, please feel free to reach out to us directly at service@finaleinventory.com