Overview
Finale Inventory has numerous built in Reports that can all be run in various formats.
Standard Reports are organized in various categories. These are tabs at the top of any of the reports screens and can also be seen in the dropdown when clicking on the reports tab.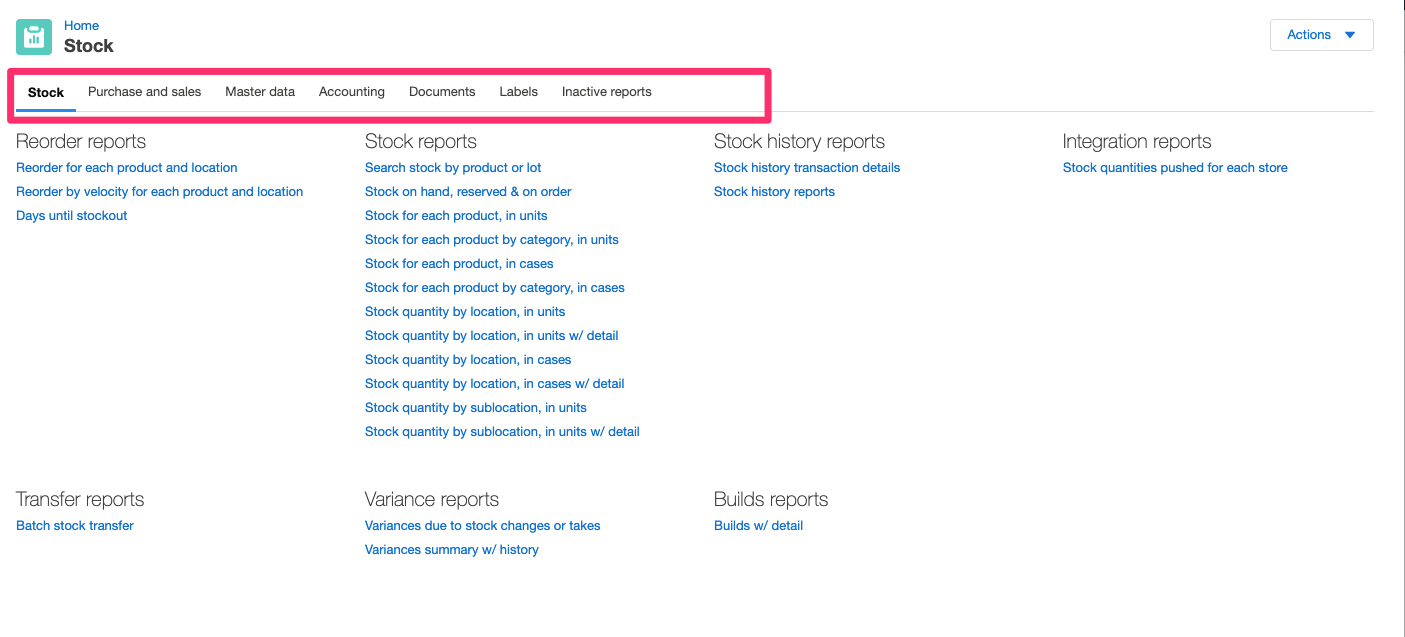 Click on a category under the reports tab in the Home Screen as seen below: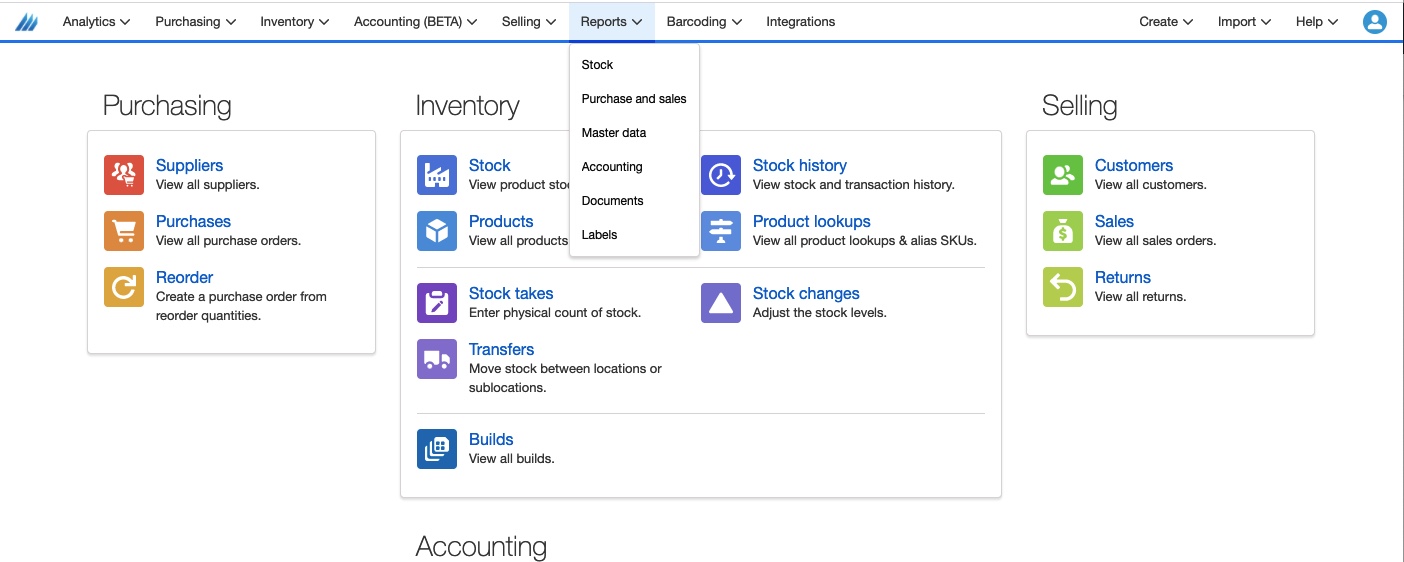 In order to run the report, click on the desired link, specify any filters and run the report in the desired format.
Standard Labels - Finale Inventory supports printing labels to both laser/inkjet sheet printers and dedicated label printers. All printers and page templates are supported. Finale has built in label templates for Receiving POs, Product Item Labels, Shipment box labels, and labels for stock locations. Finale Inventory supports UPC, and Code128 type barcodes. Get with your account managers for more details.
Every report can exported in PDF, XSL, or CSV