Overview
If you are using Purchase Orders, Create and add Suppliers – Home> Create Supplier

Suppliers are used on the Purchase orders as the source for where you are buying your inventory items from. Your Product IDs may also be associated to a supplier on the Product Details page of the Product ID. This is very useful for Re-Ordering and Creating Purchase Orders.
Getting Started
On your home page, click "Suppliers"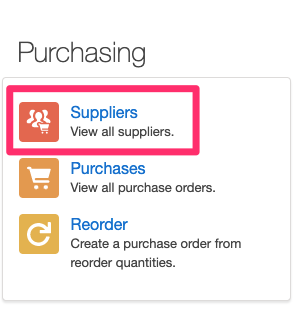 This will take you to the "get started" page. If you already have a supplier created, then choose the "add supplier" or "import supplier" from the options at the top of the screen.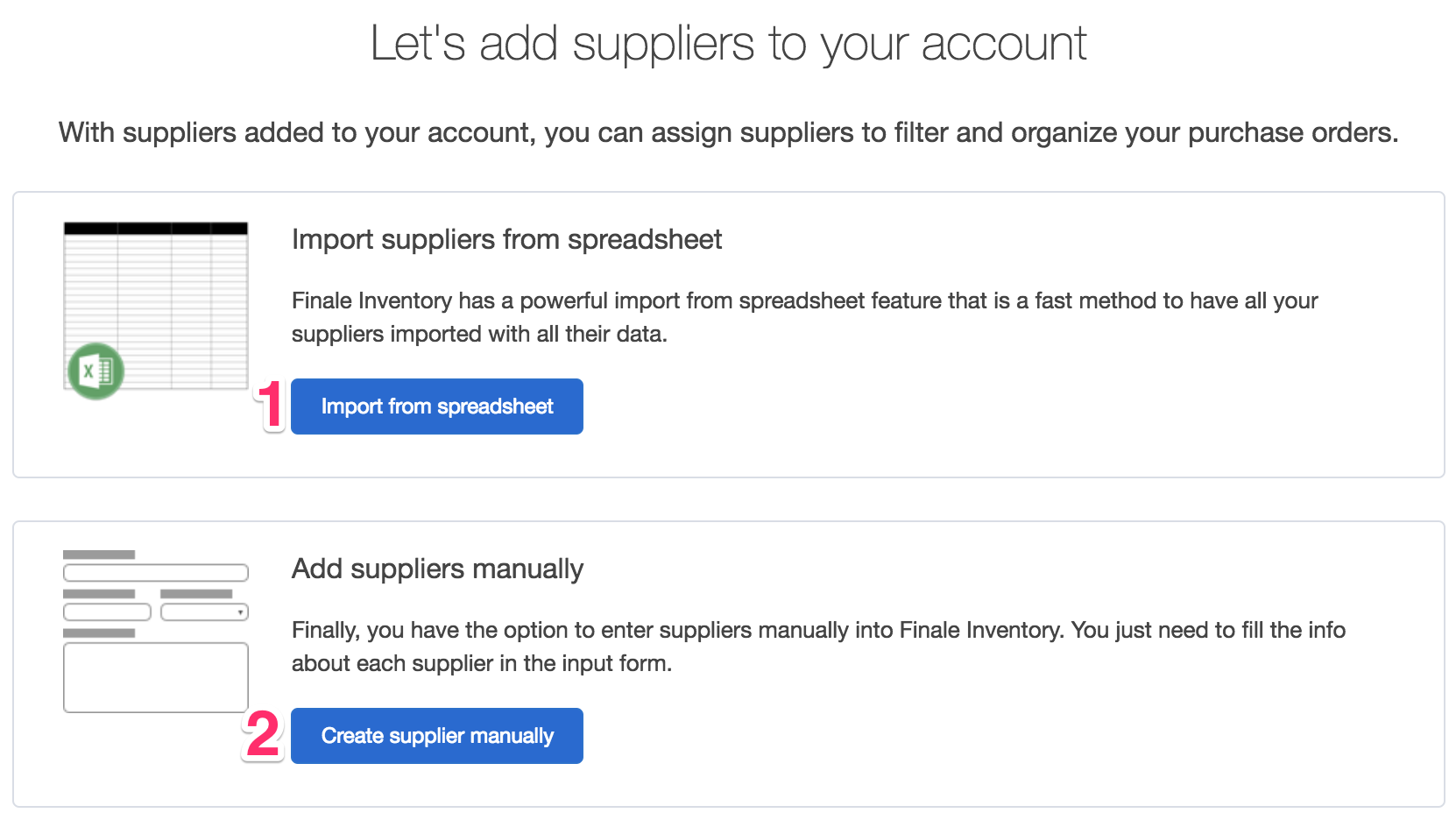 Choose this option to import your suppliers from a spreadsheet
Choose this option to manually create your suppliers by inputting the necessary data directly into Finale
Custom Supplier Fields (optional)
Add custom fields to Suppliers – Application Settings>Purchasing tab
If you are using Quickbooks Integration – Export Vendor List from QB then Import them into Finale Inventory – Use separate fields for Address, City, State, Zip Code

IF you want to add or rearrange fields on your Purchase Order screen, customize your PO screen. Click on the Action menu from the Purchase Order and choose the Customize this screen option. OR from Home>Application Settings>Screens>Purchase: Purchase Order link on the left side of the page
How-to Video