We suggest using the bulk import function if you have more than a handful of products to add.
However, you can create new products directly within Finale by clicking on (1) Add New dropdown located in the black ribbon and (2) selecting  "Product."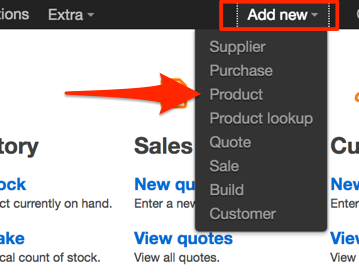 To import in bulk, please refer to the video below.