First, you need to set the per location reorder setting from the Application Settings >> Products Section.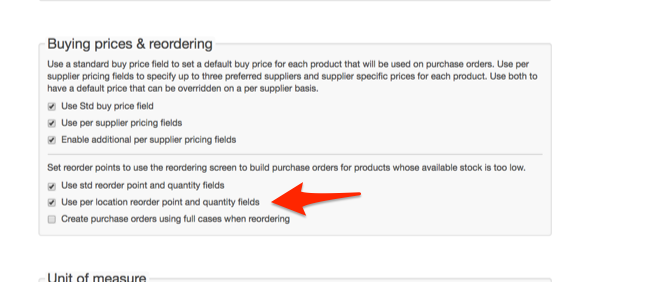 After you make the setting change, you will then be able to make the per location reorder points changes via a bulk import and directly in the 'product details' page.  If you want to have independent reorder points for the Main and West End Store location, you would make the changes highlighted in the red box.
Please note the general reorder setting (highlighted in blue) need to be empty to have independent product reordering parameters for your location.