We suggest using the bulk import function if you have more than a handful of products lookups to add.
However, you can create new product lookups directly within Finale one of two ways.
*NOTE: Product ID needs to exist before you can create a product lookup associated with it.
Product Lookup Screen
Navigate to the Product Lookups tab in your view stock/products screens or through the header bar (Inventory -> Product Lookups) and choose "Create New Product Lookup".

Next, enter the details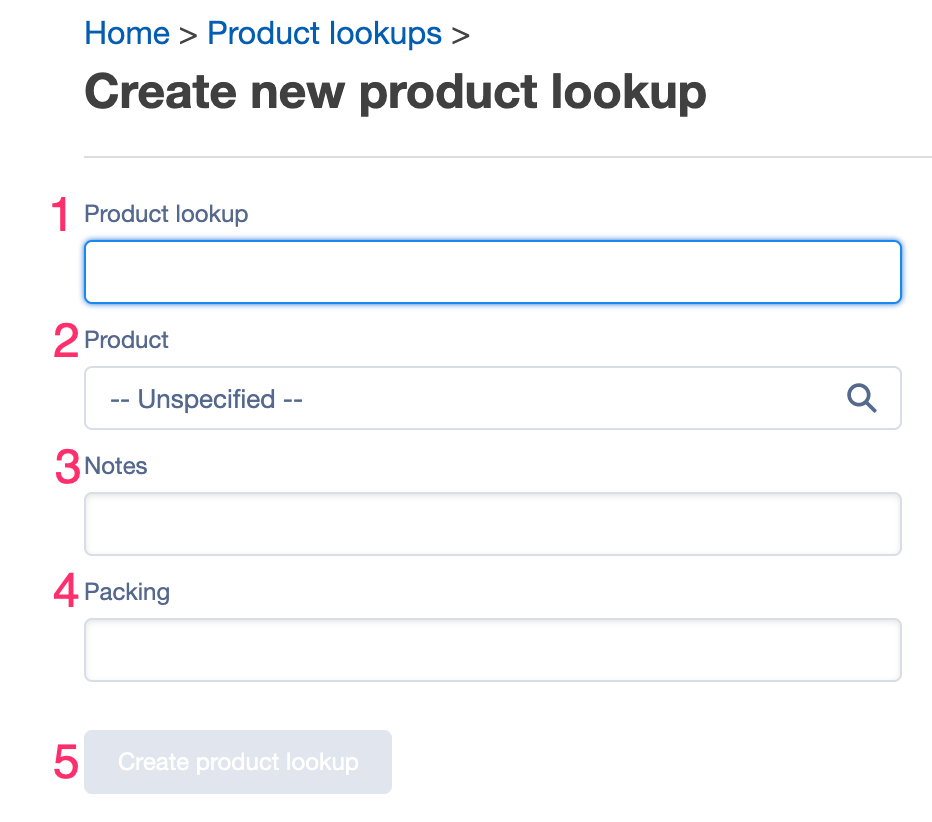 Enter the Product Lookup
Enter the corresponding Product ID
(Optional) Enter any notes here (ie. Amazon SKU, Shopify SKU, eBay 2 Pack, etc)
(Optional) Enter any packing size here. For example, for a 2 pack alias SKU, enter 2 and Finale will automatically consume 2 units every time a sale is made, as well as push the corresponding 2 pack quantities back to the marketplace (if configured to push stock)
Create the Product Lookup
Quick Add
On the header bar, from the "Add" dropdown, select "Product Lookup", then follow the steps shown above.

Related help article: How do I add a store to a product lookup?