Companies using Finale case packing frequently want to create purchase order in case quantities. By default, Finale's reordering feature creates purchase orders in units. To enable case quantities on purchases, go to Application Settings >> Products and scroll to the section named "Buying prices & reordering"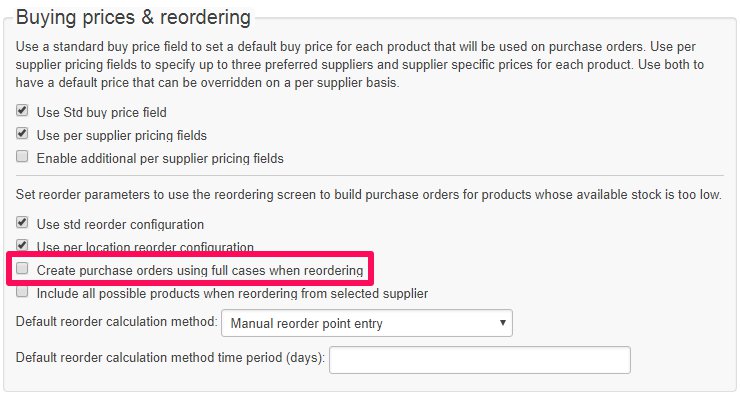 When activated, this option converts the final calculated quantity to order into an equivalent number of cases using the standard packing, rounding up to a full case.
For example, if the option is activated, the quantity to reorder is 12, and the standard packing for the product is 7/1,  the purchase order will be created with a quantity of 2cs with a packing of 7/1.