With any sales order created in Finale, those sales order can then be synced to ShipStation for fulfillment and shipping.  Finale will then sync the shipment information back from ShipStation and decrement the inventory when the order is shipped.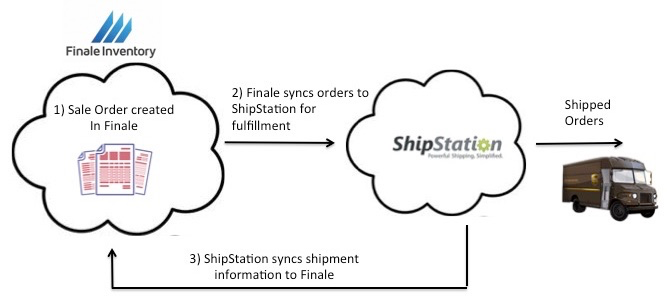 This entire process can be accomplished in a few short steps.
1) Create the sale order in Finale.  Make sure the order is the 'Committed" or "Editable" state.
2) Request the order to synced to ShipStation.  
This can be done directly (1) from the "Actions" drop menu of the order or (2) from the sales list view where multiple orders can be selected to be synced.  If you have multiple ShipStation accounts, you have the option to select which ShipStation account.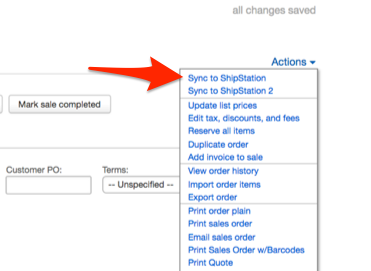 3) Finale syncs order to ShipStation
If set "Push status and shipment info to ShipStation" task is set to 'Automatic', Finale with sync the sales order(s) to ShipStation within five minutes.
Click on the Actions drop-menu and select "Configure ShipStation integration". 


Under the "Push status and shipment info to ShipStation" section of the ShipStation connection, there are two settings to allow additional customization.
1) When a sales order is created with Finale, the sale origin location of the sale order is selected.   This setting allows to you quickly map each location to a Shipstation warehouse. For each Finale location, the default is to "Use default warehouse in ShipStation."

2. When order is created, Finale will automatically route to Finale order to the ShipStation store based on the setting highlight below.  The default setting is "Manual Orders."

 Click view this tutorial video to see an overview on the entire process.