Finale has the ability to save multiple custom views to quickly cycle between useful views on various list screens. This article will walk through how to create and edit a custom view.
Custom Views are available to all users, and any changes made to a preset will affect all users on the account, however, the user permission "Update Custom Views" is required for any user to make changes to a custom view.
In this example, we will be using the Stock view to demonstrate screen presets.
Selecting, Creating, and Editing Custom Views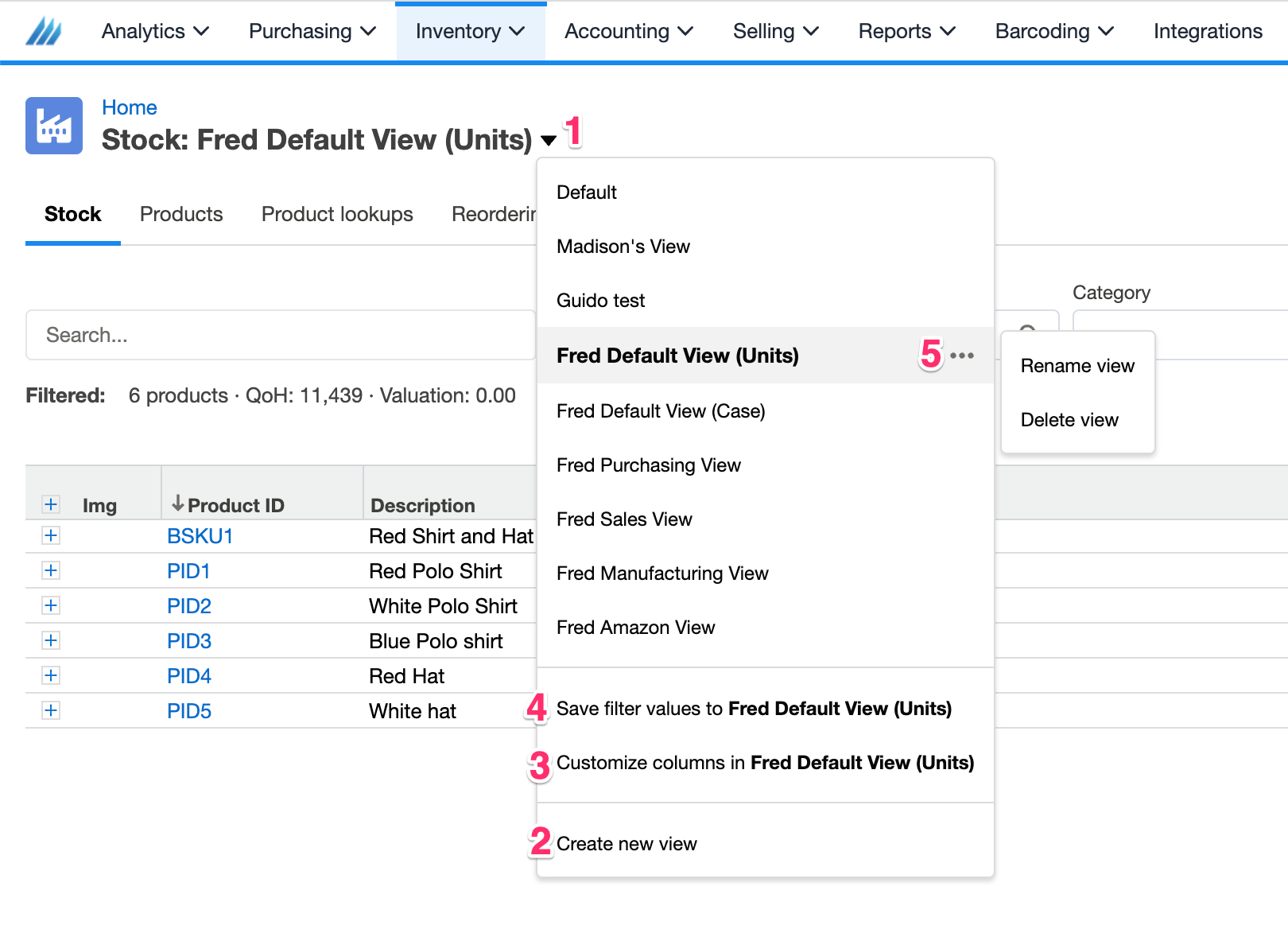 Use this drop down arrow to display the list of custom views, select a view, and to make any changes to new or existing views.
Use this to create a new view. The new view will automatically be created using whatever filters and columns are already being displayed. If no changes were made, it will be a copy of the standard default stock view.
Use this to initialize the edit column mode (Click here to learn more about column customization)
Use this to save all filters to the view. This includes searches, locations, category, and any other "more filter" values.
To rename the view, or delete it, use the 3 dots next to the view to bring up the sub-menu and choose the desired function.

WARNING: Deleting a view will delete the view for all users on the account.
To learn more about column customization, visit this page.