Are you interested in moving forward with a paid Finale Inventory plan? That's fantastic! Below are the instructions to choose the plan that best suits your business.
First of all, if your account trial has expired and you see this message, don't worry, you can still sign up! All you'll need to do is click the X in the upper right corner of the popup to hide the message.
*Note, the account will only allow you to close the popup for a short period after the trial expires. If you do not have this option, you will need to reach out to a Finale representative to help you finish the sign-up process.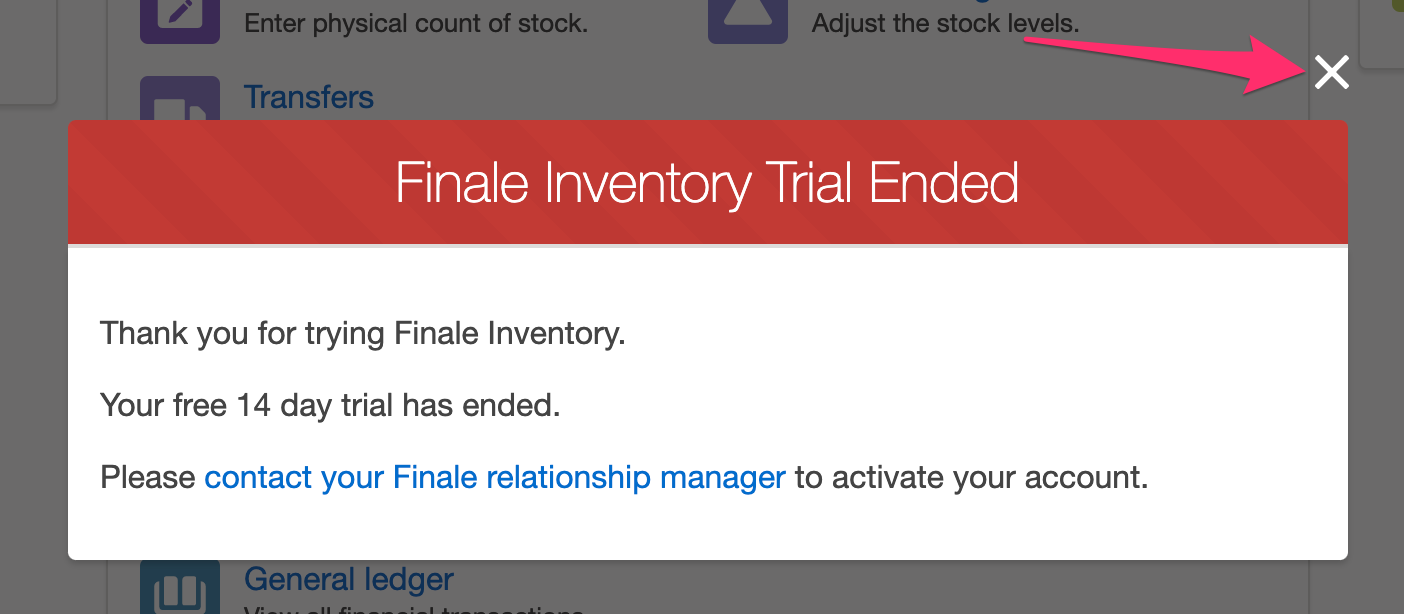 How to Sign Up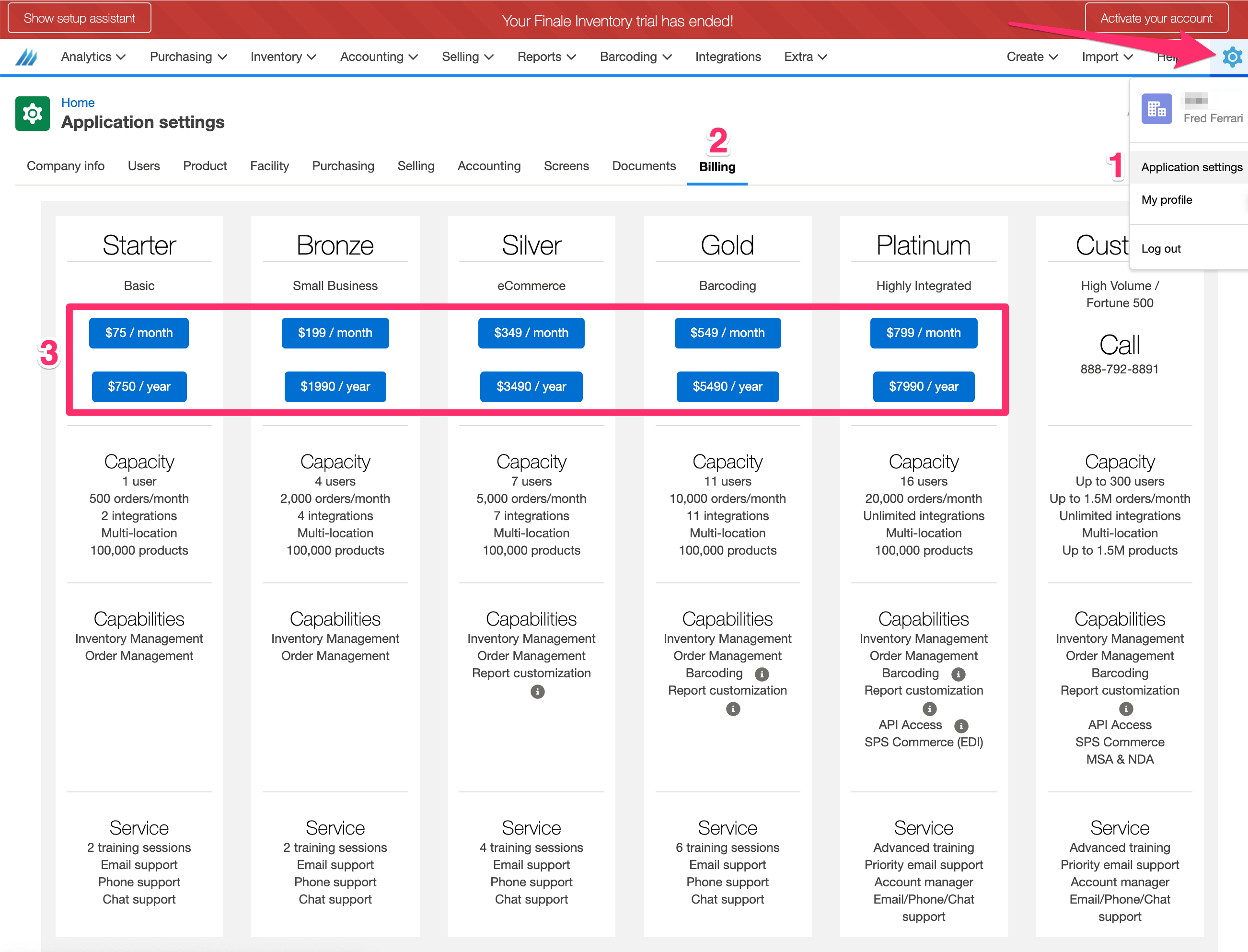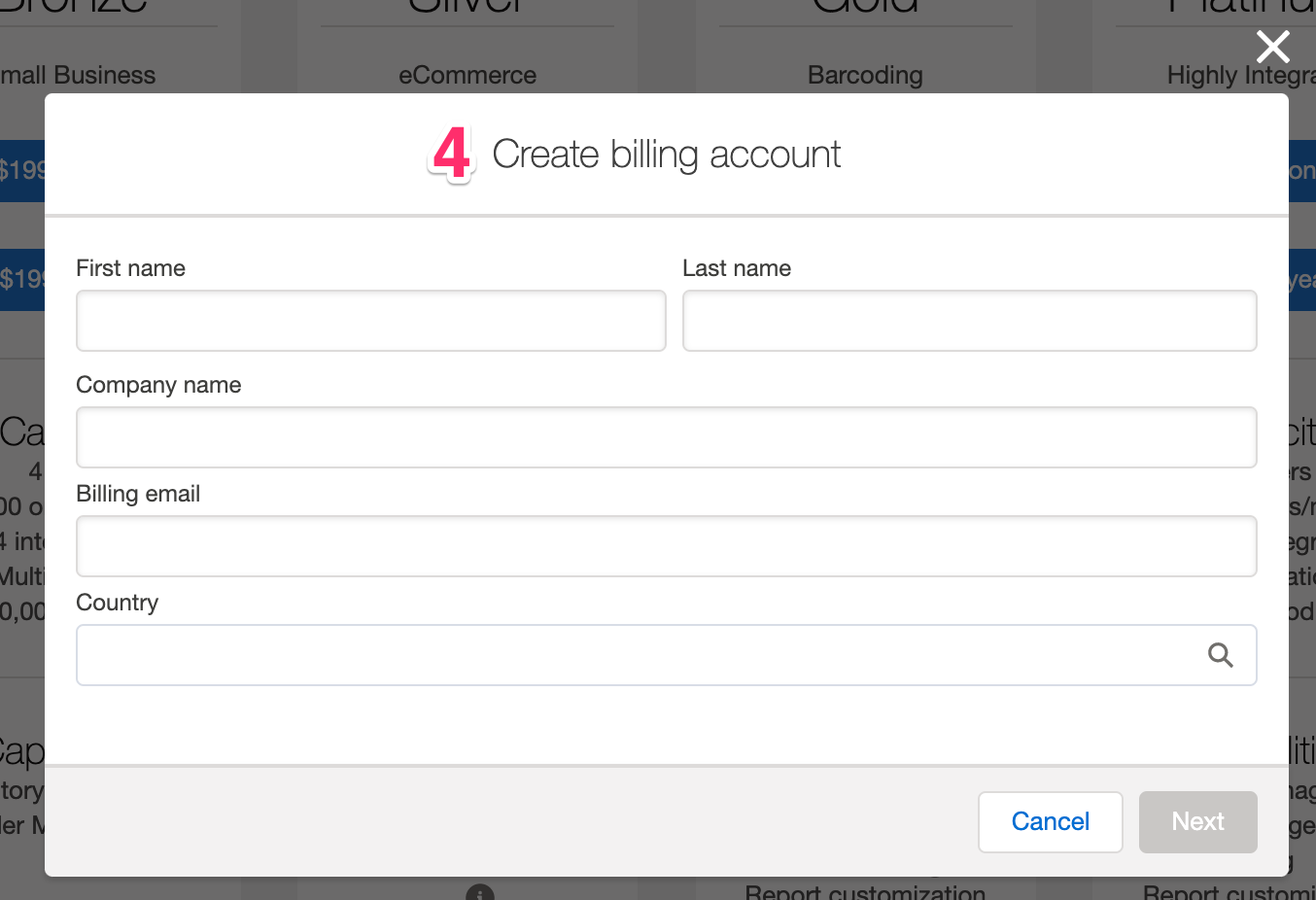 After logging in, navigate to your application settings
Choose the Billing tab
Choose the plan that best fits your needs. The limitations/capacities are listed below each plan to help you quickly choose the plan that fits best.
Lastly, enter your payment information and submit
And that's it! Now you've got a paid plan with Finale Inventory! We're thrilled to have you as a customer.
If you have any questions, please don't hesitate to reach out to us to help.