If you are connecting to your WooCommerce to Finale and receive the error message "task exited with error: 'readConnectionTaskData did not return result" or "Failed to get store information" please try the following to troubleshoot your connection:

Make sure integration connection test is successful: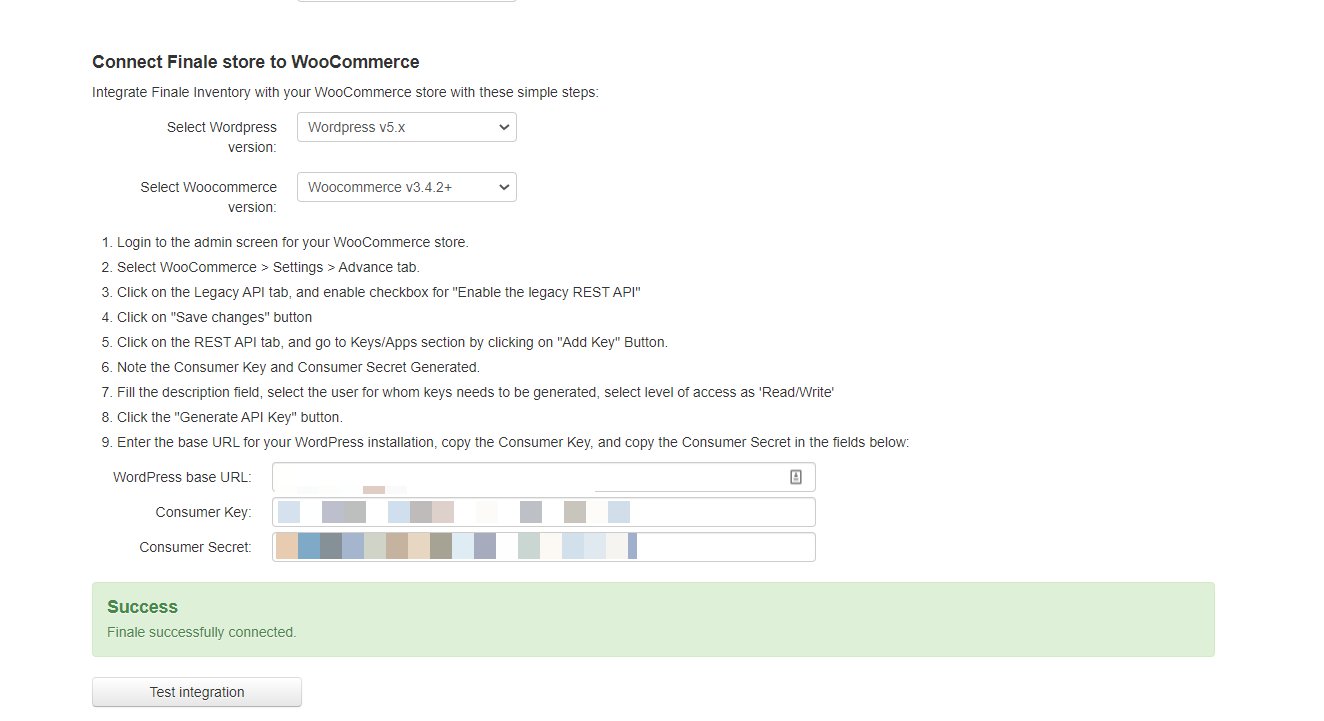 Ensure you are on the latest version of Chrome, or your browser of choice.
Whitelist Finale and disable your Firewall. Some hosting providers operate a firewall that block these network connections from our servers. To enable these integrations to work the hosting provider must allow access from (aka whitelist) the following IP addresses:

52.22.183.247
52.22.133.181
52.200.131.155

Disable all WordPress plugins.
Disable security plugins and test connection.
Make sure Cloudflare is not viewing Finale as a bot attack.
Go to your computer task manager and check memory usage.
If you are still receiving an error message after troubleshooting all these area, please contact the Finale support team at service@finaleinventory.com