Overview
We recommend that customers that wish to keep track of damaged inventory add an additional location with a sublocation only for damaged goods.
Create Damaged Warehouse Location and Sublocation
Click on "Application Settings" in the top right corner.

Add a separate location and sublocation. For our example, the warehouse will be called "Damaged"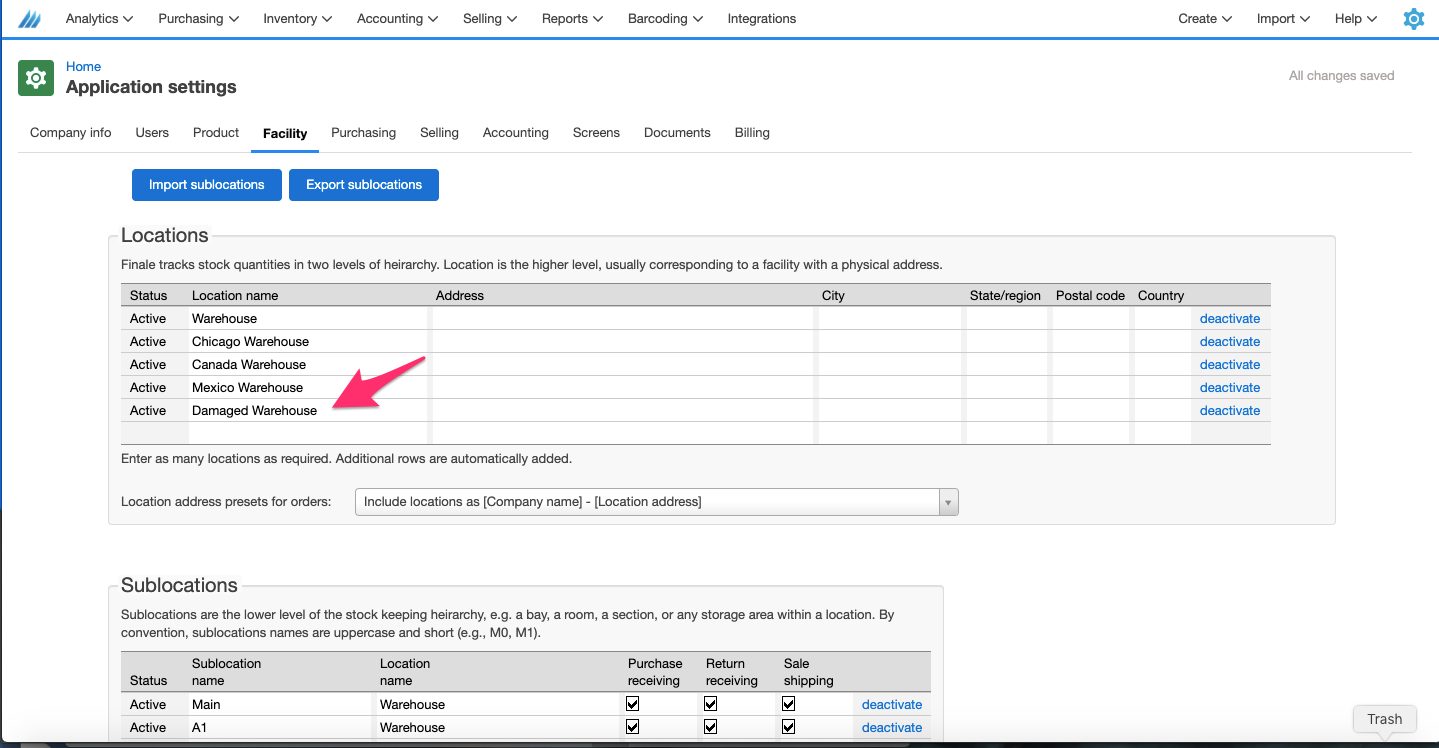 Verify Integration Settings (for E-commerce customers only)
Go to Integrations> Edit integration task: Push stock levels task
Verify that the Damaged Warehouse is NOT selected as a stock source if you choose to NOT include damaged inventory in your stock push
If you would like to include damaged stock in your stock push you can include the "Damaged Warehouse" as a stock source, similar to the below screenshot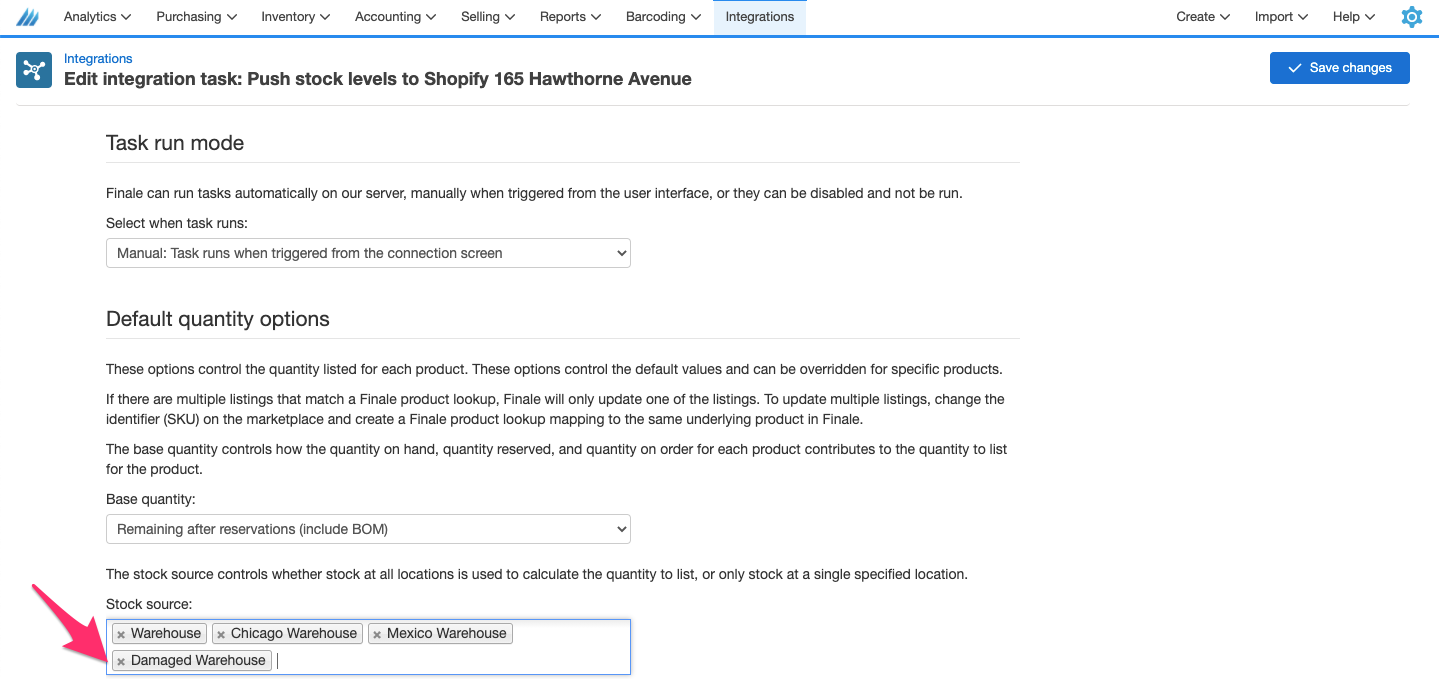 Transfer Damage Inventory through Stock Transfer
Use this method if you found damaged inventory in your warehouse and would like to transfer it to a "damaged" sublocation.
Navigate to the "Stock Transfer" screen.
Create a stock transfer from an existing location to the damaged sublocation
Enter in a note explaining the reason this inventory is being transferred to damaged. (optional)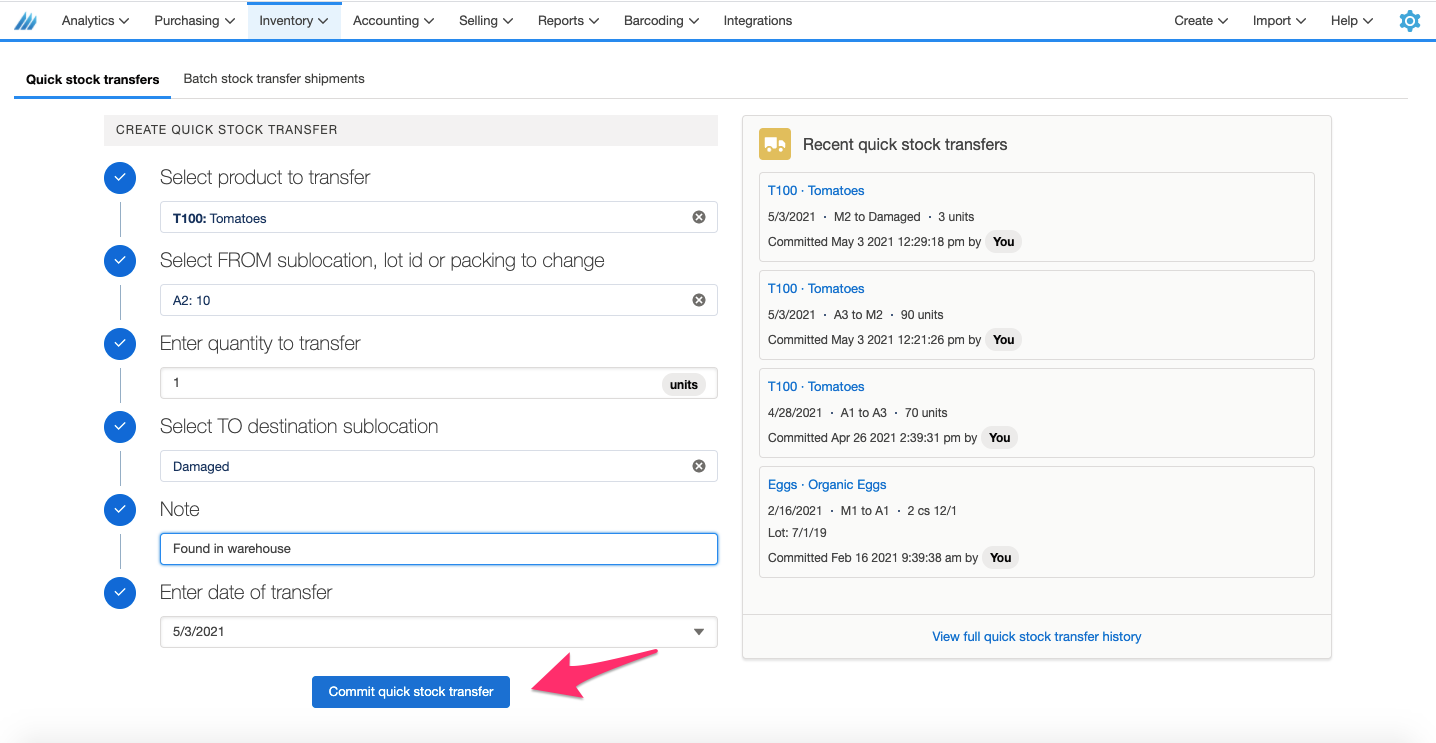 Create a return based on an existing Sales Order
Use this method if a customer has returned damaged stock

Click on "Returns" in the Selling drop-down menu

Click "Create Return from Order" in the top right corner

Enter in the reason for the return (optional)

Receive the return to the damaged sublocation