Adding the "Has BOM" column to the Products list screen or the View Stock screen will enable filtering based on whether or not a product has an associated bill of materials (BOM). Instructions below:
1. Customize view

2. Add column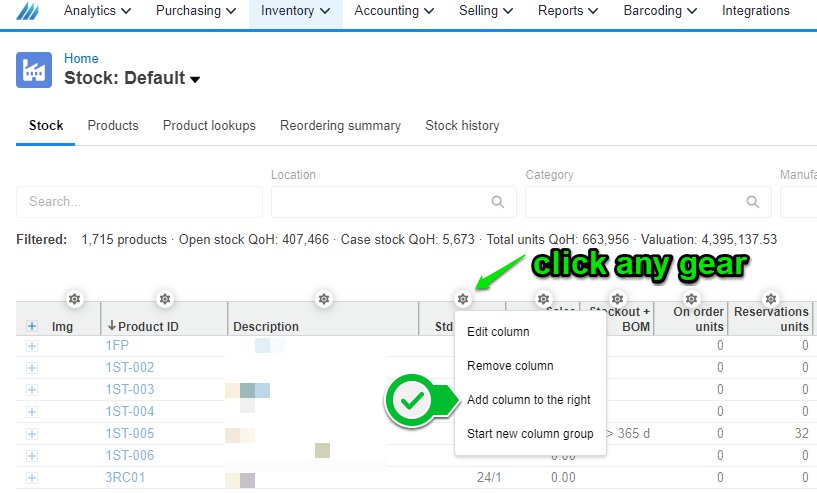 3. Save column configuration

4. Filter by type

Additional Information:
Products can be exported based on filtered selection
Filters can be saved to custom views as a way to quickly see products based on selected criteria. For more information on how to create and edit custom views, see help article linked here: How do I create or edit list screen custom views?