If you'd like to add a report to the Print dialog arrow drop down menu (such as a custom order report), please follow the steps below.
While on the page that has the actions drop down you'd like to customize, expand the actions drop down menu and choose "customize this screen"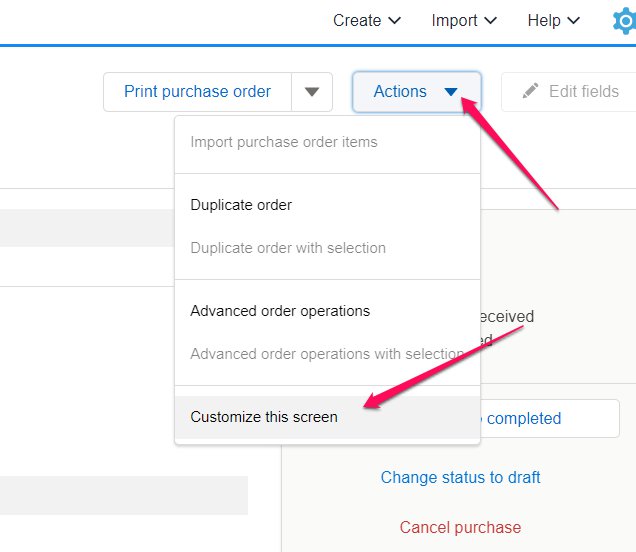 This will take you directly to your application settings, where you can make adjustments not only to the columns displayed (view list screens only) and add additional reports and/or labels to the actions drop down menu.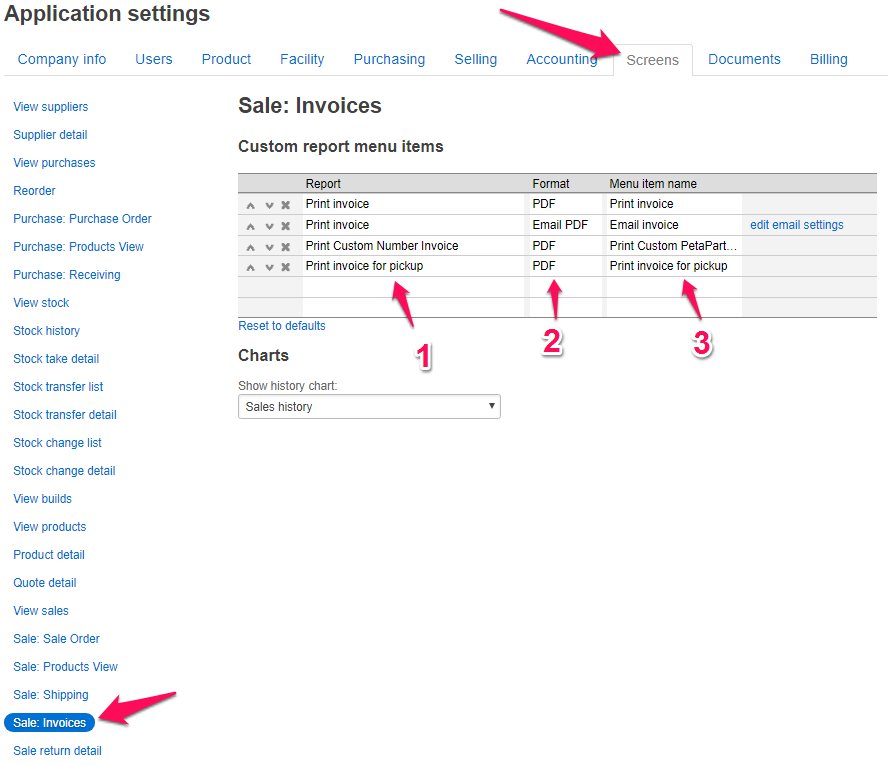 Click this field for a drop down list of all of your reports and labels. It is easiest to type a search word to help filter
Choose which format you would like this report or label generated as.
Here is where you write what you want the report to show up as in your action drop down menu.
The arrows to the left of field #1 allow you to move the report up in the order, down in the order, or remove it altogether.
You can also reach this configuration screen by using the Application Settings gear on the header navigation bar and choosing the screen you'd like to customize.