If you'd like to add a report to an actions drop down menu (such as a custom order report), please follow the steps below.
On your home screen, click "Application Settings" in the Quick Links group.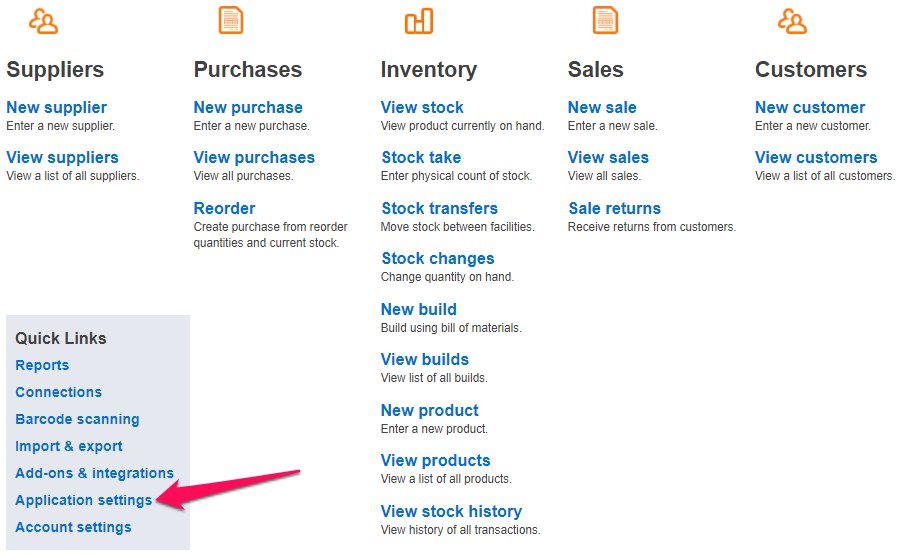 Then, under the "Screens" tab, select the page from the column on the left you want to edit the action menu on.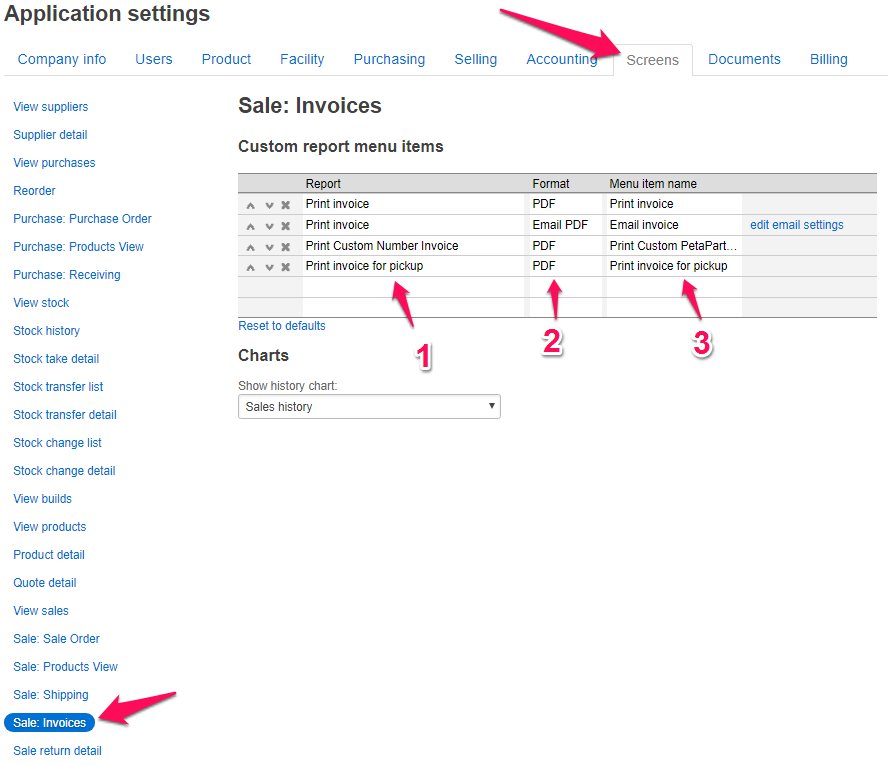 1. Click this field for a drop down list of all of your reports.  It is easiest to type a search word to help filter
2. Choose which format you would like this report generated as.
3. Here is where you write what you want the report to show up as in your action drop down menu.
The arrows to the left of field #1 allow you to move the report up in the order, down in the order, or remove it altogether.  
A quick way to reach this is in the action drop down menu you want to edit.  The last option will be "Customize This Screen".  Clicking this will take you directly to the page shown above for editing.  Always be sure to refresh your browser after you've made any changes to ensure that Finale is properly updated.