If you are working with a software that allows FTP push reporting, you can set up Finale to periodically push a report using our FTP. In your integrations screen, click the button in the lower left corner for "add new integration", then select "Add FTP Server Integration".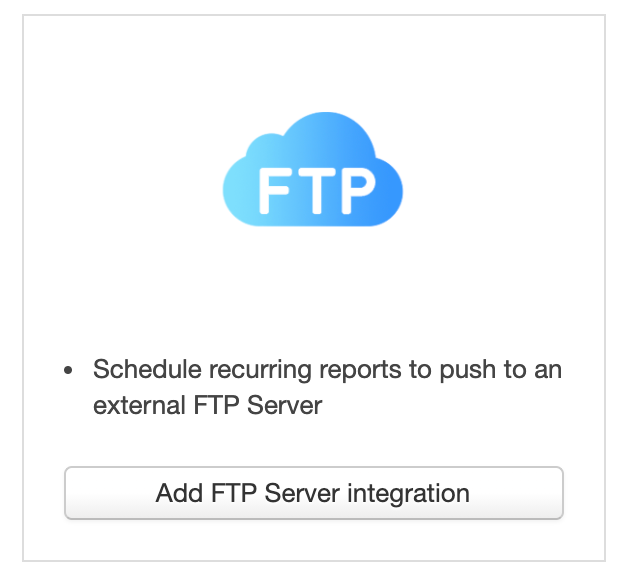 1) Configure Integration
Here you will need the credentials provided by your software to establish the connection. The Integration Name will be for your reference. Once you establish the connection and successfully test it, you will need to configure a report to push. Depending on what you need, you may be able to choose one of Finale's default reports, or build a custom report to meet your needs.
Once you create your report, click Add Report Task to configure the report push.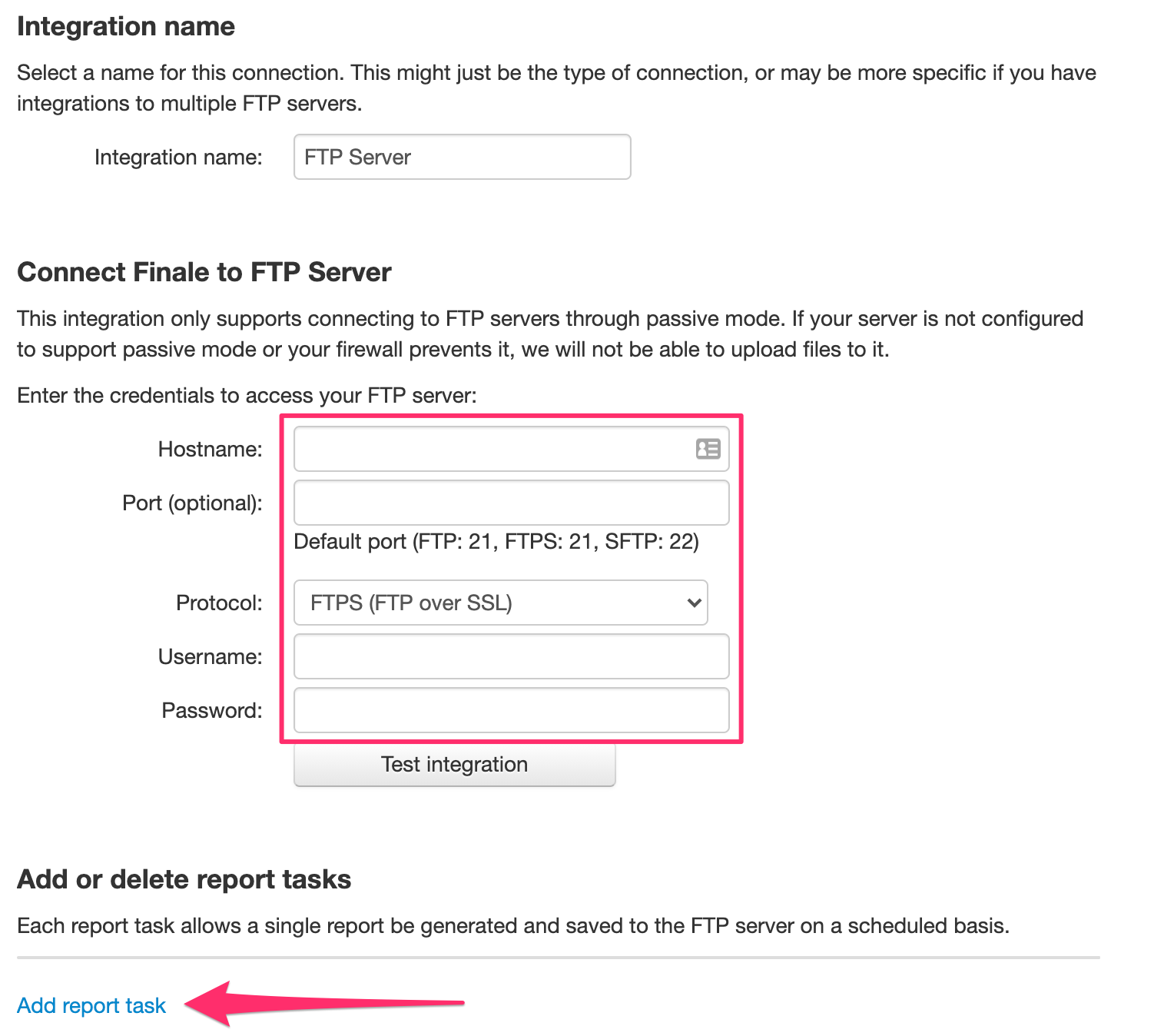 2) Configure Report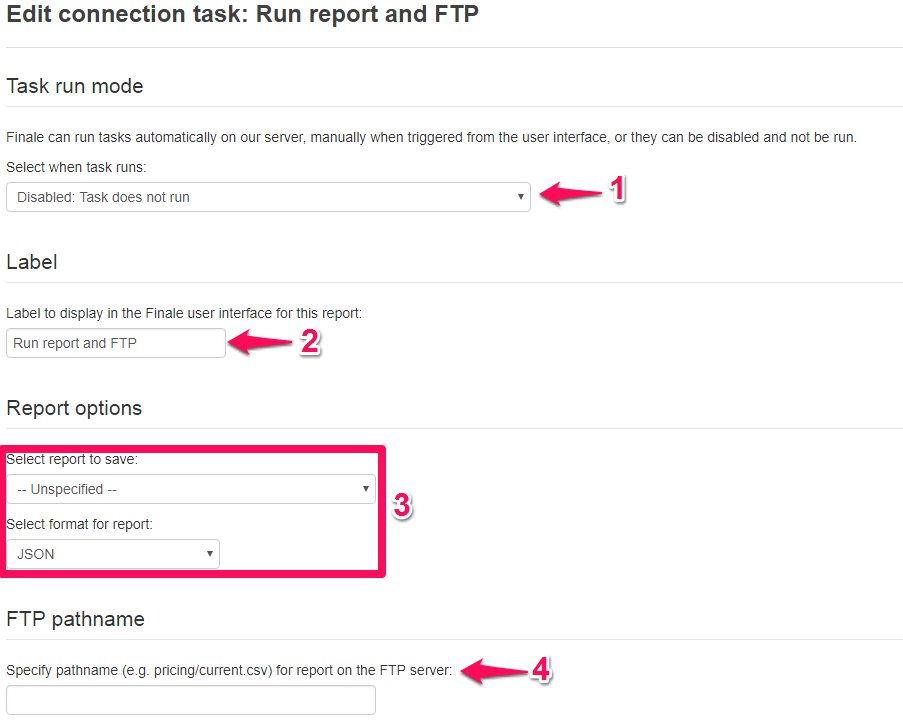 This is where you set the frequency of the FTP push. There are multiple options from every 15min to once per month.
This is the name of the task on the integrations page within Finale.
This is where you choose the report for the push and the format it will be pushed in. The most common FTP file format is CSV.
This is where you specify what the file extension will be pushed to the server. You will likely need to correspond this to the integration established within your other software as well. Refer to the connecting program to configure this name.