If you'd like to customize the print out or emailed reports for purchases, please follow the steps below.
First, go to reports, and choose the documents tab.  Next, select the report you'd like to customize.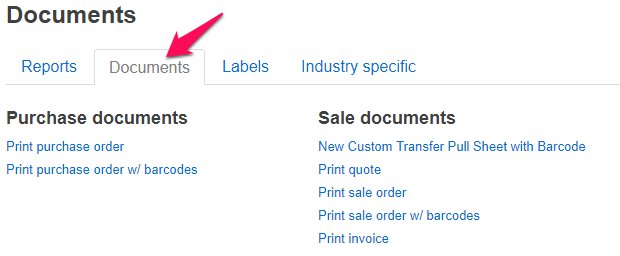 Once you choose your report, click customize to edit the report itself.

Here, you'll find a number of filters, options, and other data.  What we need is the Calculated columns section.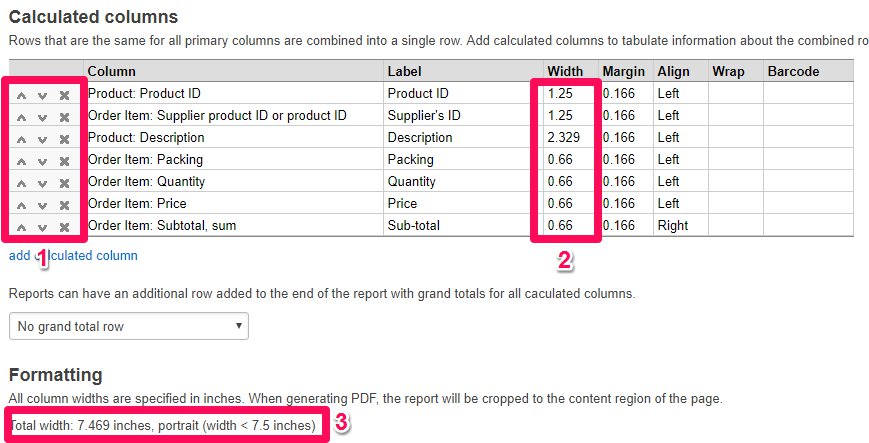 Either X out to delete the unwanted column, rearrange the columns how you'd like them by moving the rows up or down, or add a column to the report
To ensure that the columns fit on the page, they will need to add up to 7.49 inches.  If you remove a column, adjust other columns to be wider to fill the space.  If you add columns, you will need to shrink existing columns so they fit.
This is where the report column width is calculated.  As you make adjustments, this number will automatically update the total width.  
In the Label field, you can rename columns.  If you have a small column width and you want the line to wrap instead of being cut off, use \n before the word you'd like on the next line to have it skip the next line below.