Centralize your inventory
Finale centralizes your inventory and makes it quick to track your stock when you ship orders from your warehouse and fulfilled by Amazon FBA. With multi-location support, Finale can easily track stock of each FBA location separately will help you save time, sell more, and grow your ecommerce business. The Amazon FBA Inventory Management solution is available in the US, Canada, UK, Germany, Spain, France, and Italy.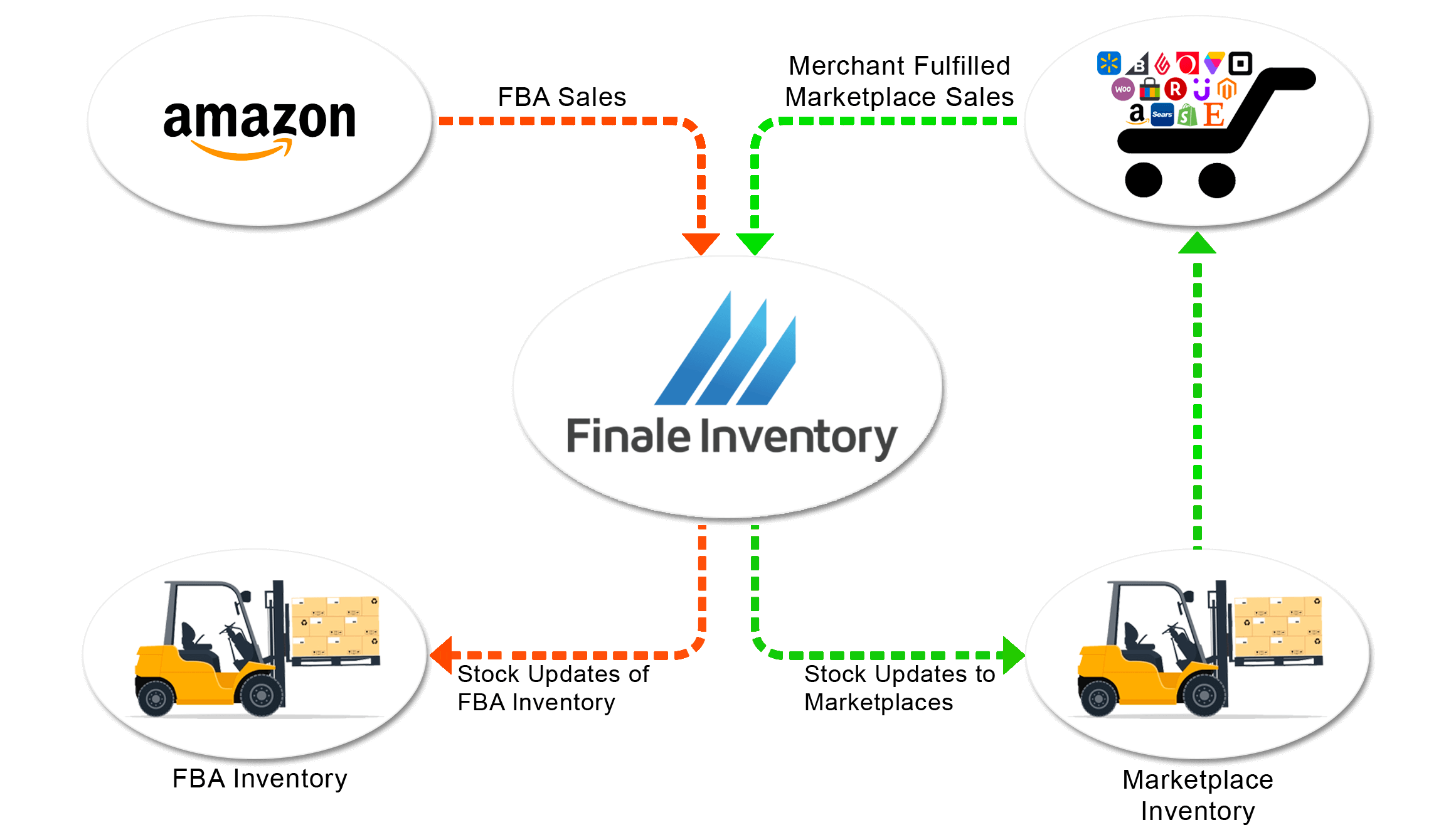 If you're also selling on other online channels, you can leverage the ShipStation solution to have a comprehensive centralized inventory solution to provide you an immediate understanding of stock counts in your warehouse and FBA warehouse.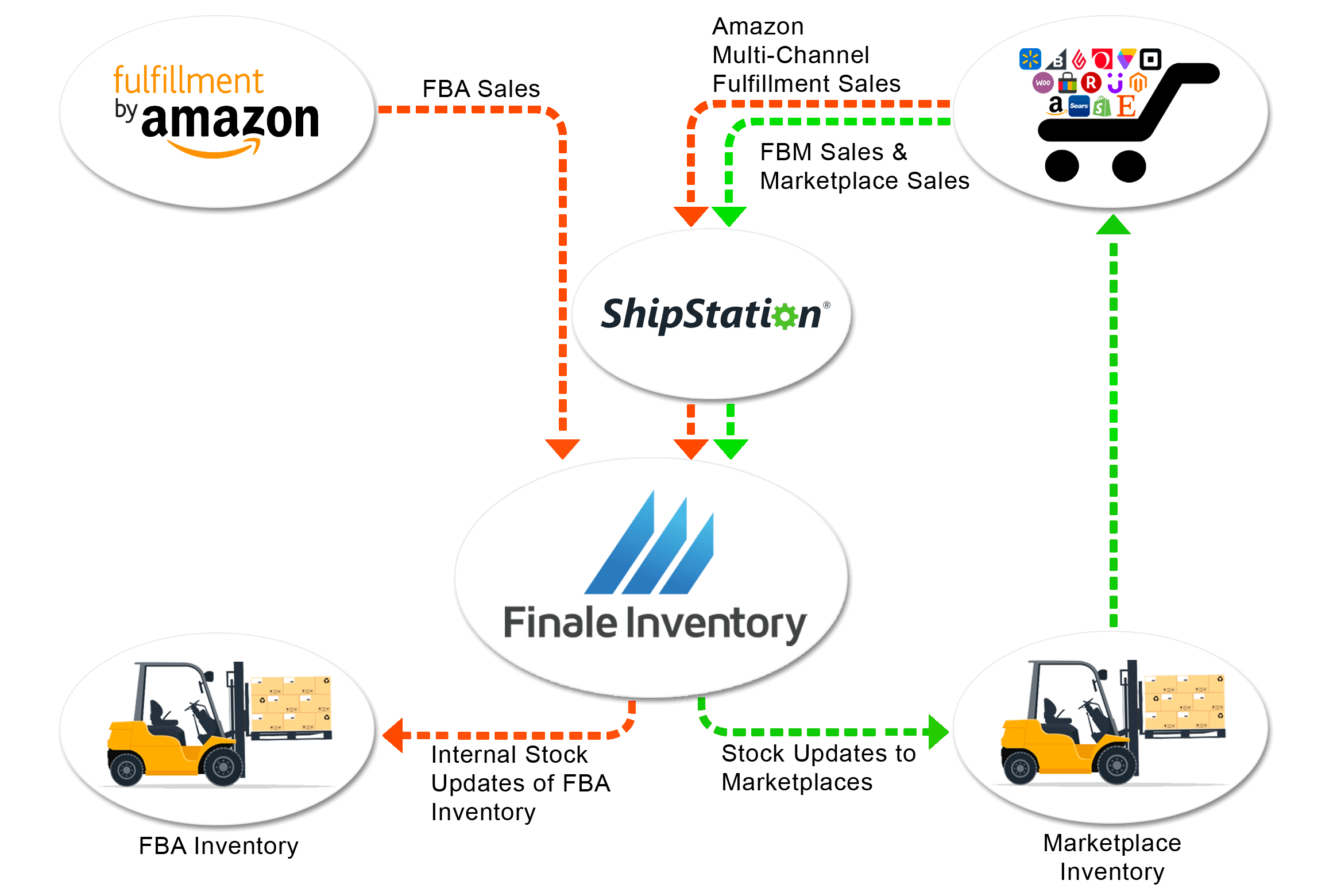 With Finale Inventory, you will have an immediate understanding of your stock levels in your warehouse and in your FBA warehouse(s).
Powerful Reordering Functionality
Running out of a stock is a sure way to hinder your growth. Keep your business humming by creating product count thresholds to know what needs to be reordered to prevent costly stock-outs.
Finale will constantly keep track of your stock and alert you when product stock at a specific location goes below the threshold.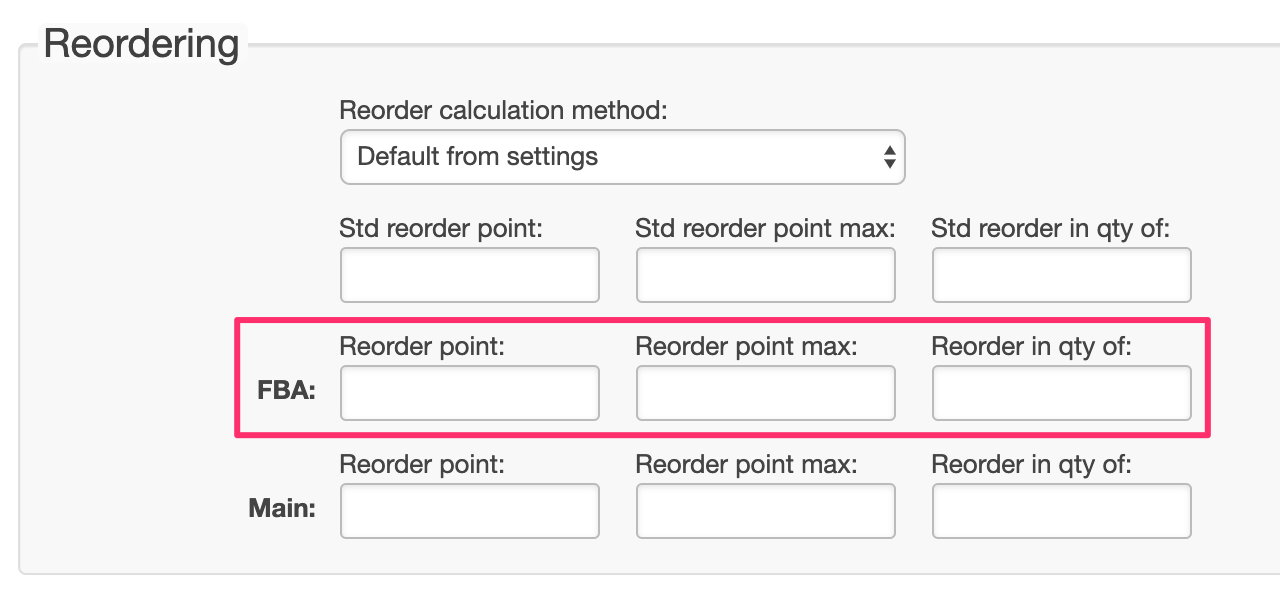 With a couple mouse clicks, Finale will automatically create purchase order(s) with your suppliers. When the stock threshold for your products in your warehouse is crossed, Finale enables you to quickly create purchase orders to send or email to your supplier.
When the threshold for your FBA inventory is crossed, Finale alerts you to transfers stock from your warehouse and/or create purchase orders with your supplier.
Quickly Create an "Inbound Shipment Request" File
With a click of a mouse, Finale will generate an "inbound shipment request" text file in the proper format required by Amazon.
When you conduct a stock transfer operation to move inventory stock from your warehouse to your 'virtual FBA' warehouse, Finale will generate an "inbound shipment request" text file in the correct format required by Amazon.
Other Benefits Using Finale Inventory
There are many benefits to using Finale Inventory as your FBA Inventory Management solution.