The easiest and quickest way to transfer all the contents from one sublocation to the another conducting an transfer import by following the steps below:
1) Export the stock qty by running the following report in XLS format (Excel).  Make sure you select the correct origination "sublocation" in the filter.

​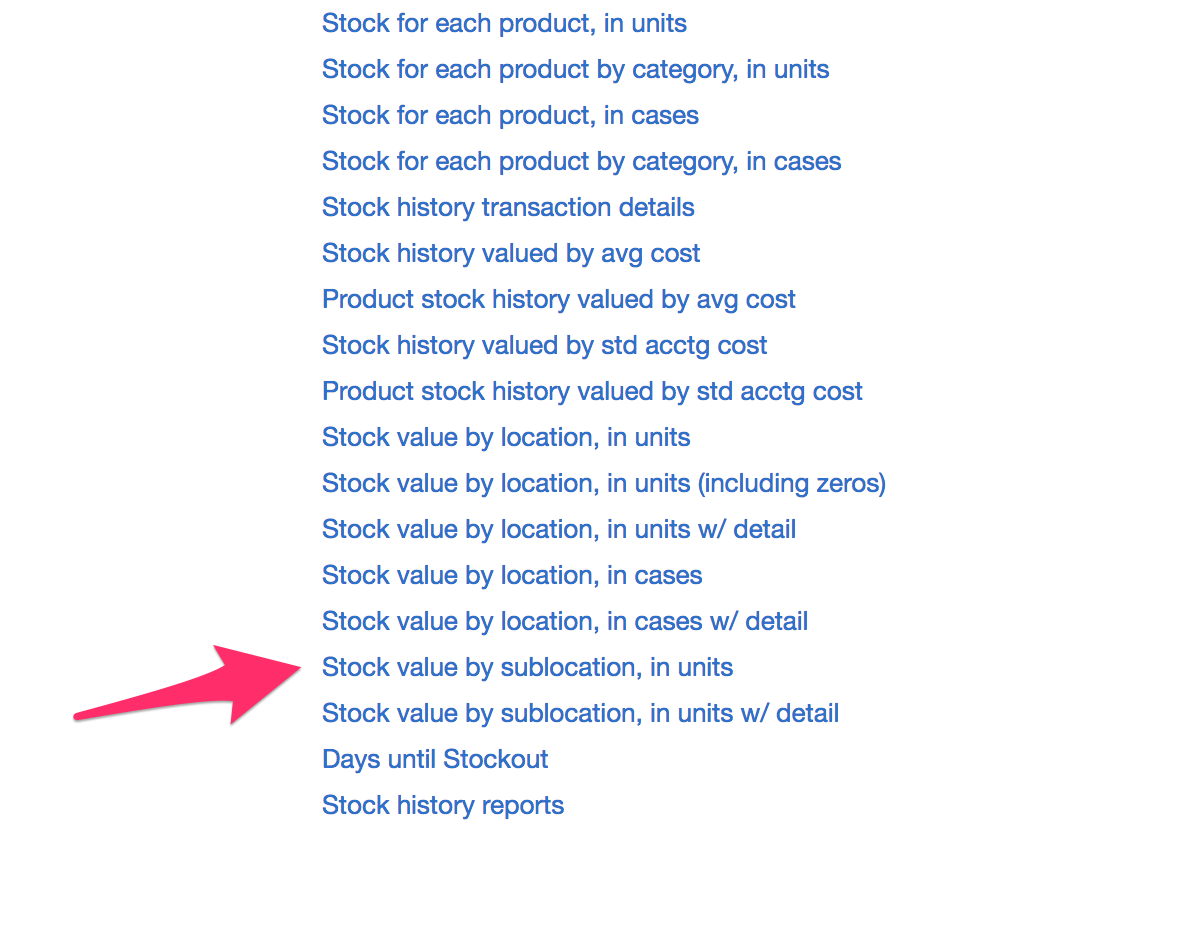 2) In the Excel file, delete the all the unneeded columns.  The only columns you need are
    column 1: origination sublocation
    column 2: product id
    column 3:  qty 

3) Add a 4th column "Destination sublocation" and populate the sublocation

4) Go to Stock Transfer screen and select "Batch Stock Transfer Shipments" 
5) Select "Add new batch stock transfer shipment"
6) Select "Import Transfer" from the "Actions Menu" and paste the contents from the Excel file

7) Select the "Shipment Origin" and "Shipment Destination" Location

​
​


7) Save "Save Now"

8) Select "Ship Shipment" to ship the transfer from the origination sublocation

9) Select "Receive Shipment" to receive the transfer at the destination sublocation