In your Sales or Purchase orders, Finale has the ability to add custom fields for any details you need. Here is how to add them. For this example, we will look at Sales Orders, but the steps are the same for Purchase orders, just under the Purchase tab instead of the Selling tab.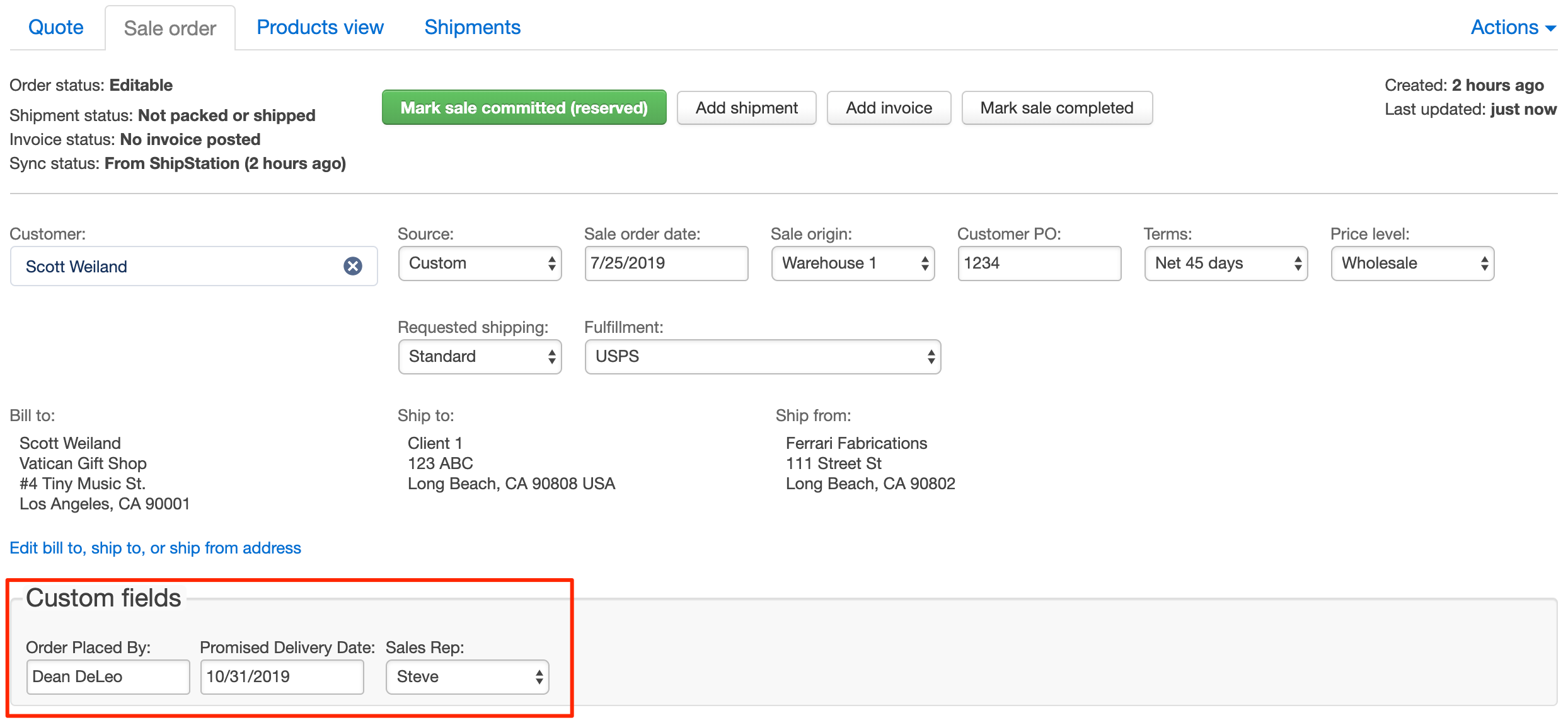 First, navigate to your Application Settings and then to the Selling tab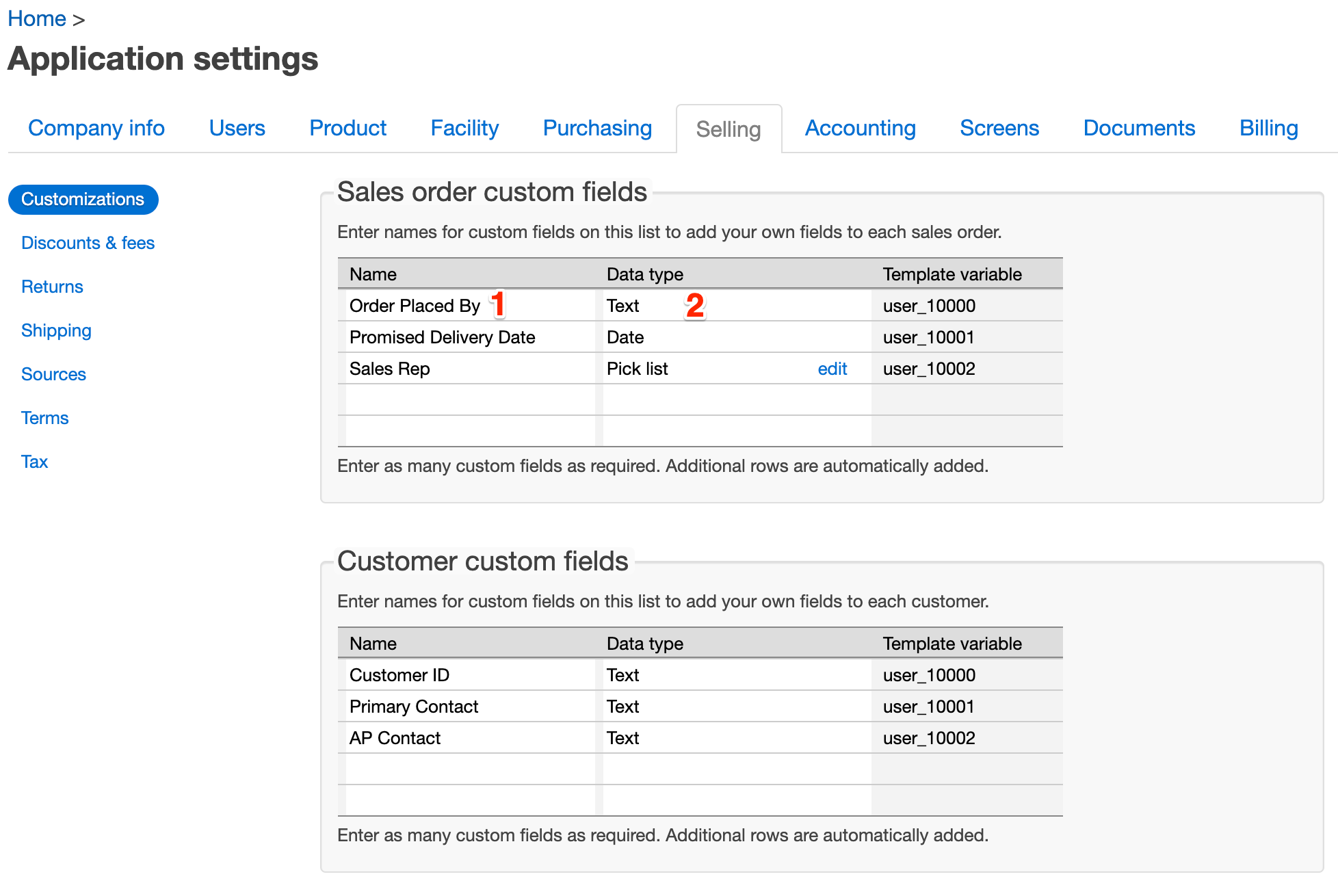 Enter the name for your custom fields here
Choose the type. Text is an open field accepting any value. Date formats a date, and pick list creates a drop down list
Optionally, you can also create matching custom fields in the customer record that will automatically populate into the sales order. Here is how.