Below are step by step instructions to connecting your existing Walmart account to Finale Inventory.  
Step 1
In your Walmart Seller Center, navigate to settings, then click on Consumer IDs and Private Keys.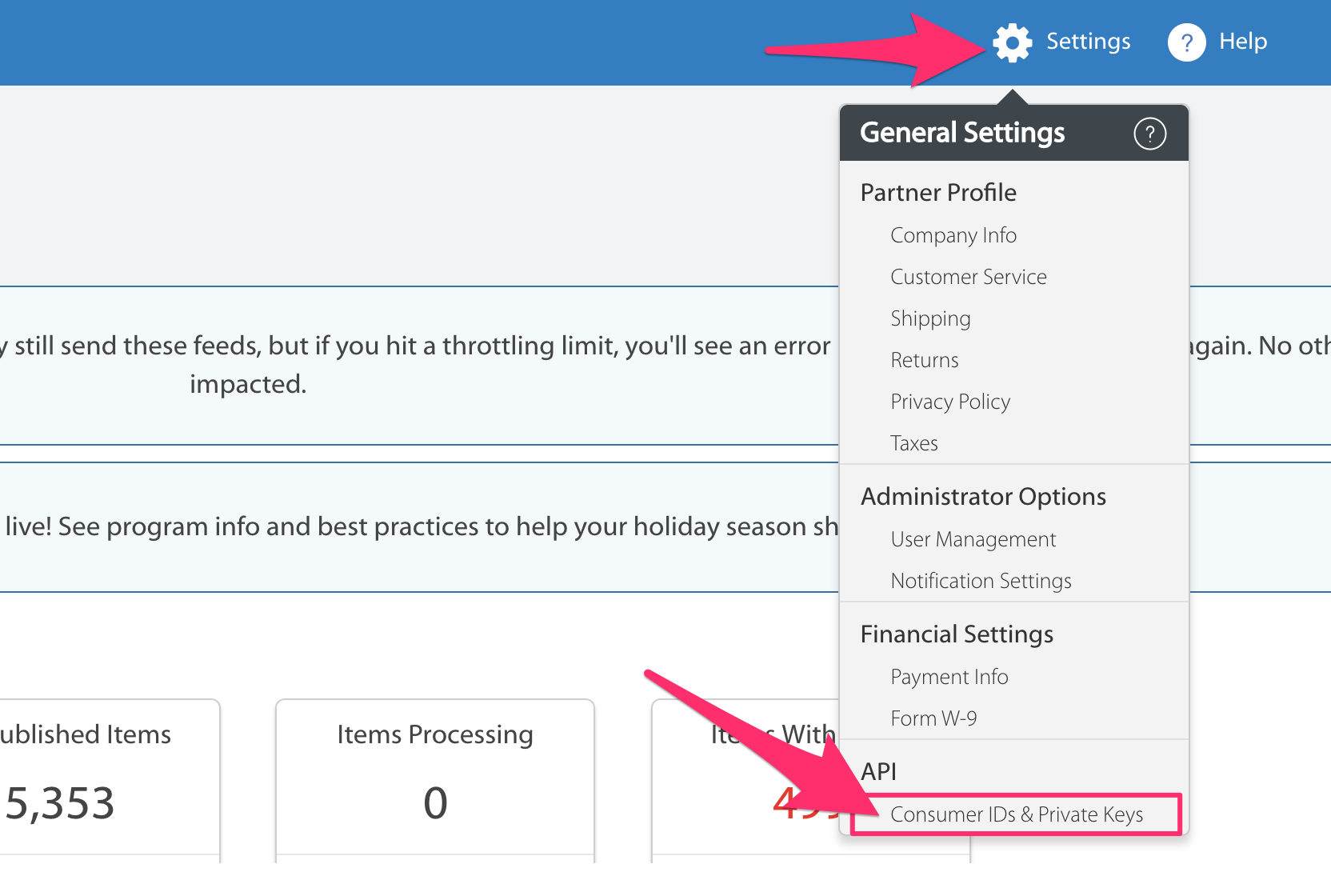 Step 2
In a separate tab or window, open Finale Inventory and add the Walmart Marketplace Integration, which will bring you to the configuration page.

Step 3
Generate the Private Key and copy the credentials A, B, and C into the corresponding fields in Finale.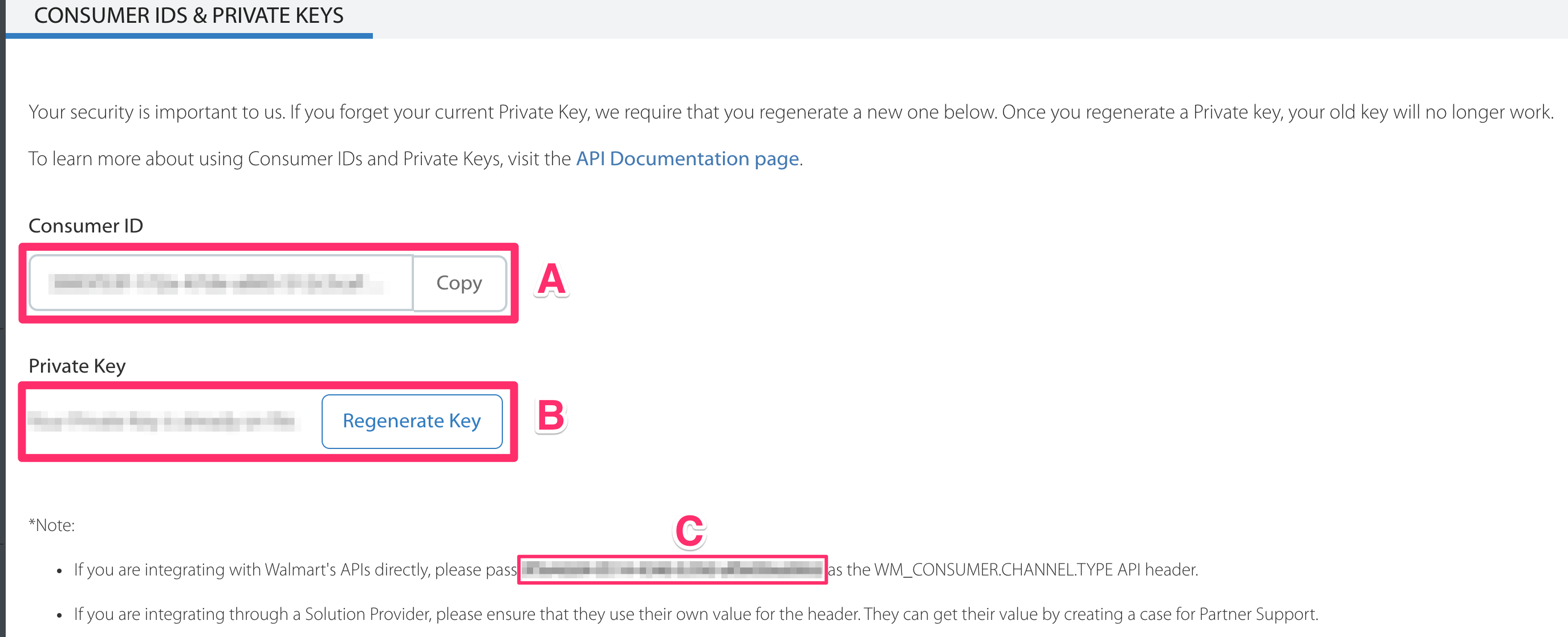 *Note, if you have other software connecting to Walmart as well, you'll have to regenerate a private key if it is not saved elsewhere, which means you'll need to update the other software with the new key as well.
Step 4
Paste the Walmart credentials into Finale.  Reference the above picture.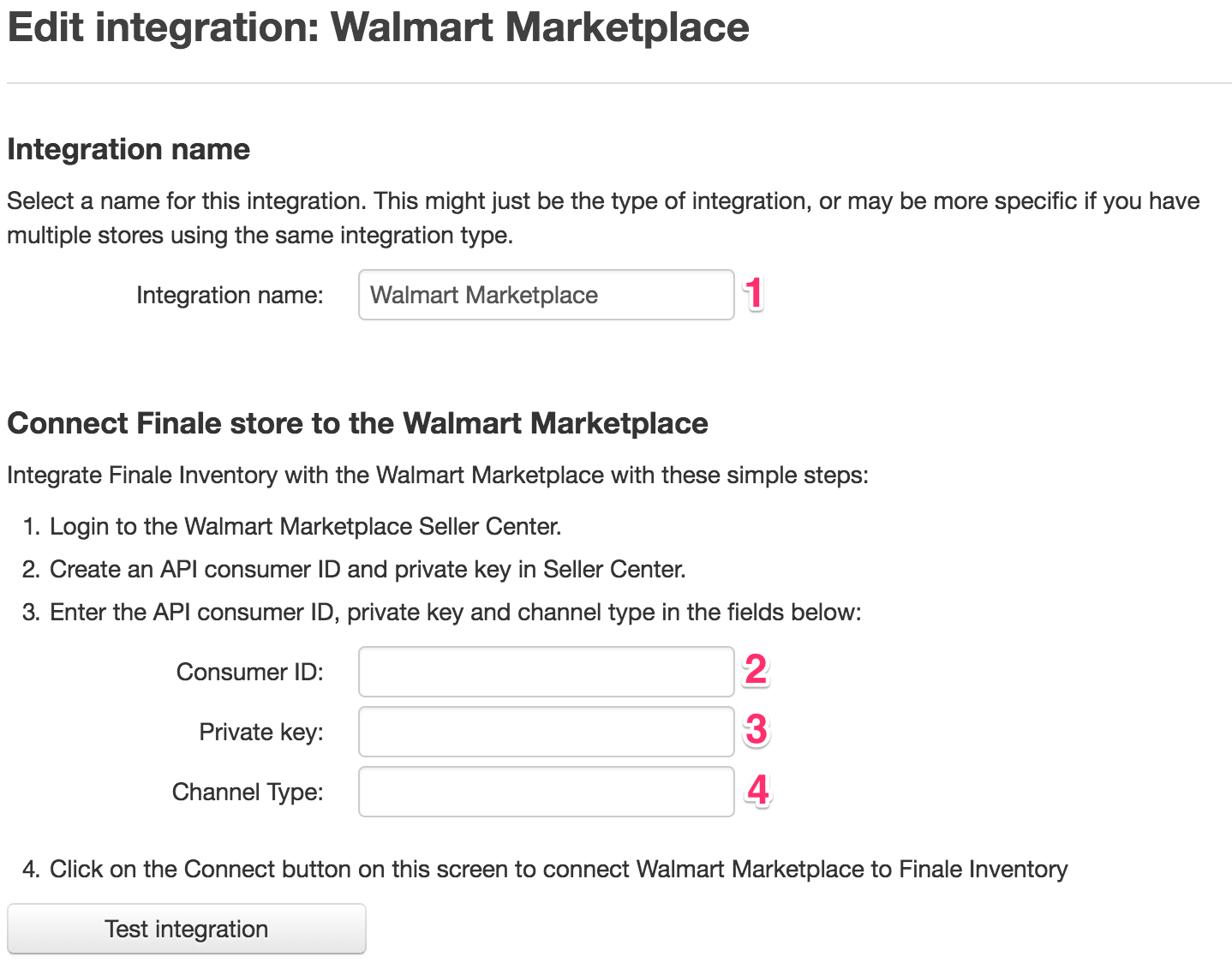 Name your integration here
Paste the Consumer ID here (A)
Paste the Private Key here (B)
Paste the Channel Type here (C)
Step 5
Test the Integration.  If the credentials were copy/pasted properly, you will get a green success box.