Below are step by step instructions to connecting your existing Walmart US account to Finale Inventory.
Step 1
Navigate to your integrations (choose integrations on your header bar) and choose Add New Integration at the bottom of the screen. Here, choose Add Walmart Integration.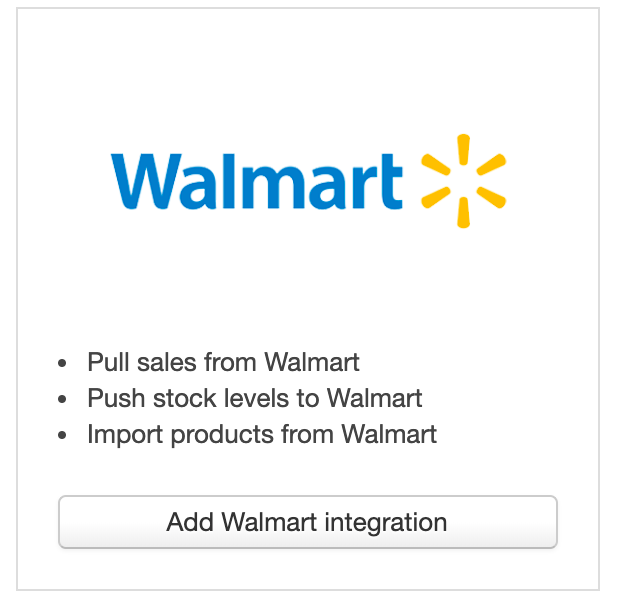 Step 2
Open up your Walmart Developer Portal and sign in. Under the section for "Production Keys for Solution Providers", select Finale Inventory in the drop down menu, then press the "Add Provider" button.

Step 3
Set the permissions for the Finale Inventory API Key by clicking the pencil and editing the options to match as follows:


Step 3
Copy the API key into Finale by clicking the link API Key to bring up the Client ID and the Client Secret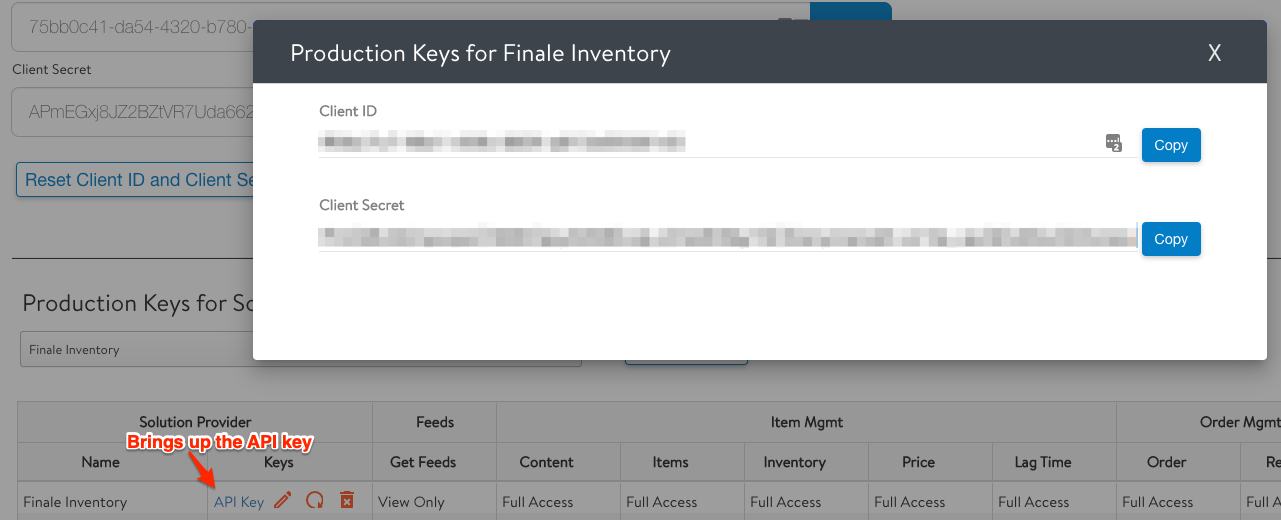 Step 4
Paste these credentials into your Finale account and save now in the upper right corner.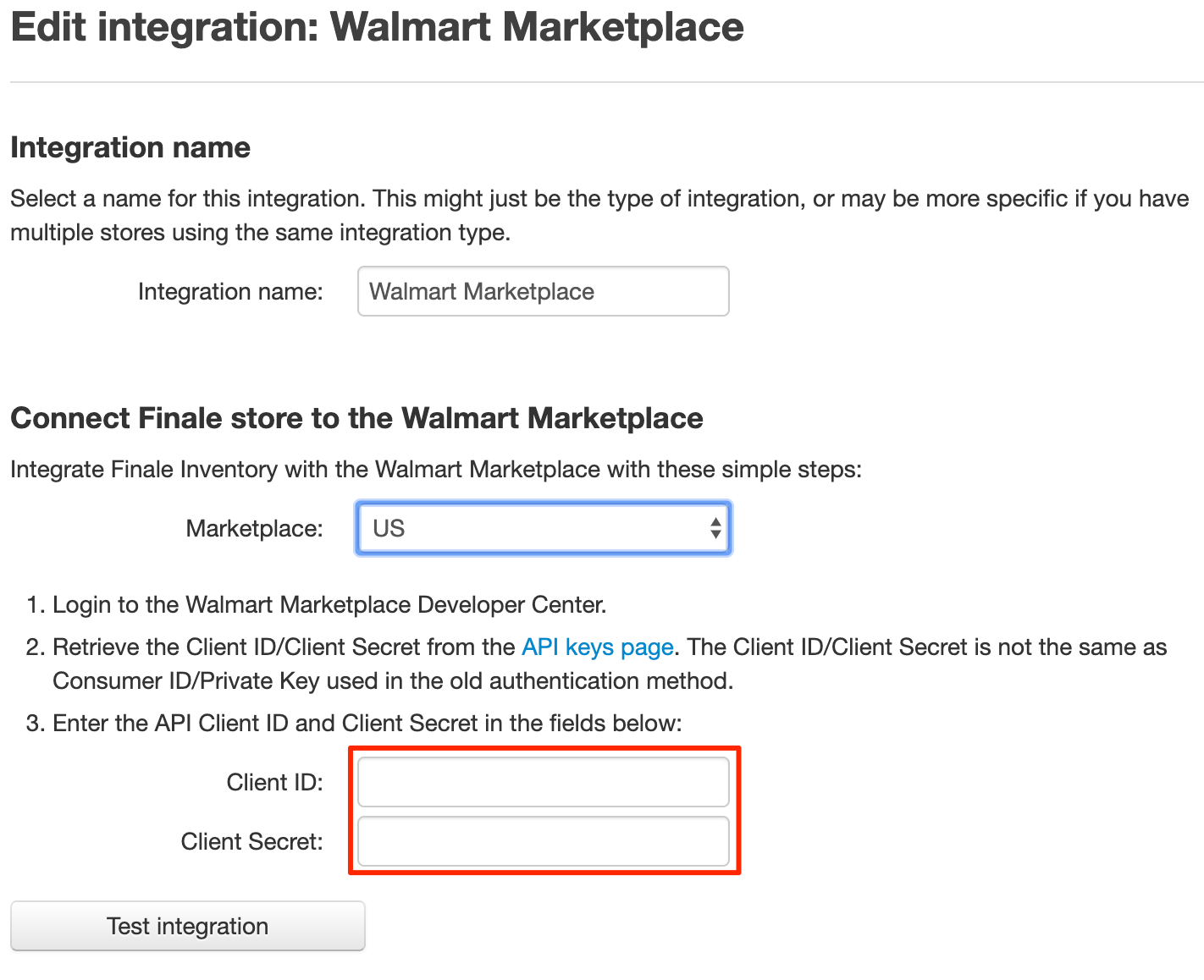 Step 5
Test the integration to verify that the connection is green and communicates properly.