From the Home Screen. 
Go to Quick links, Barcode Scanning.
Then go to Action Menu in the upper right, Print label Sequence.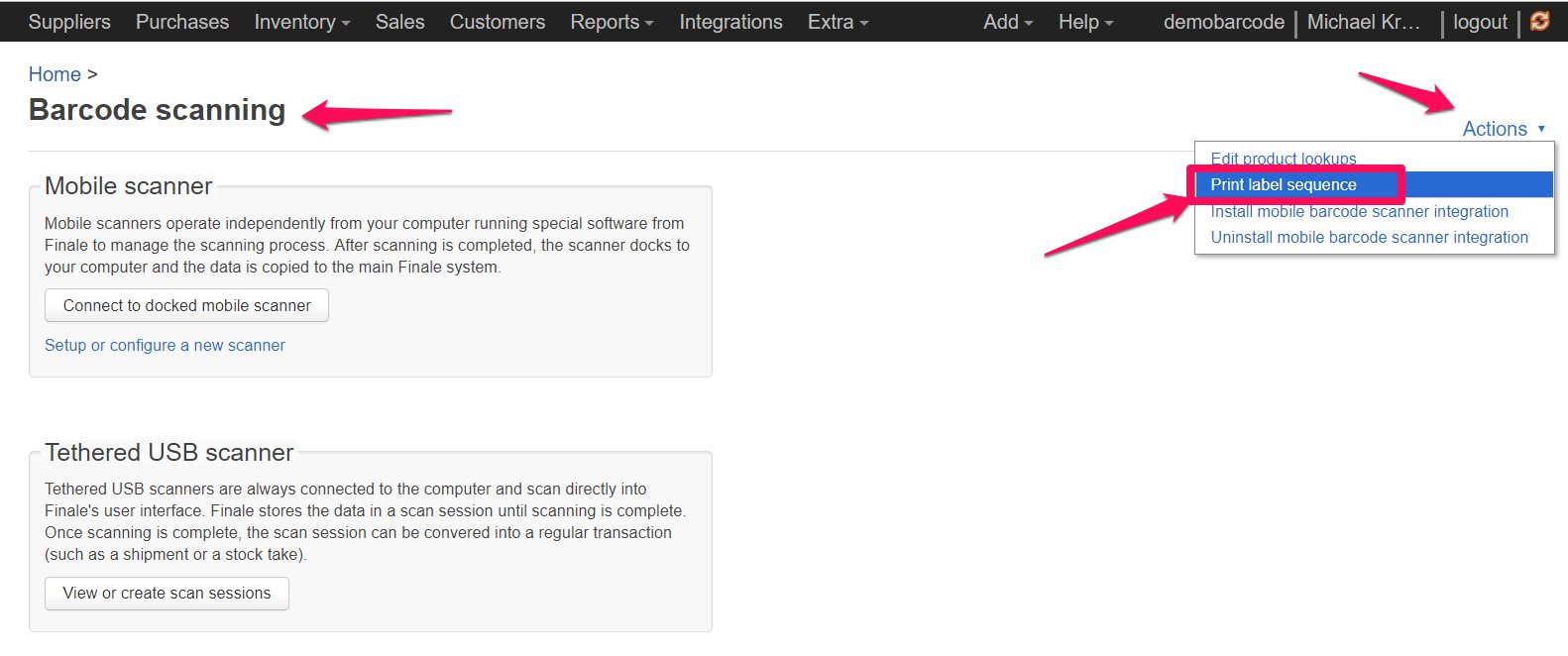 Fill out the screen like so:
​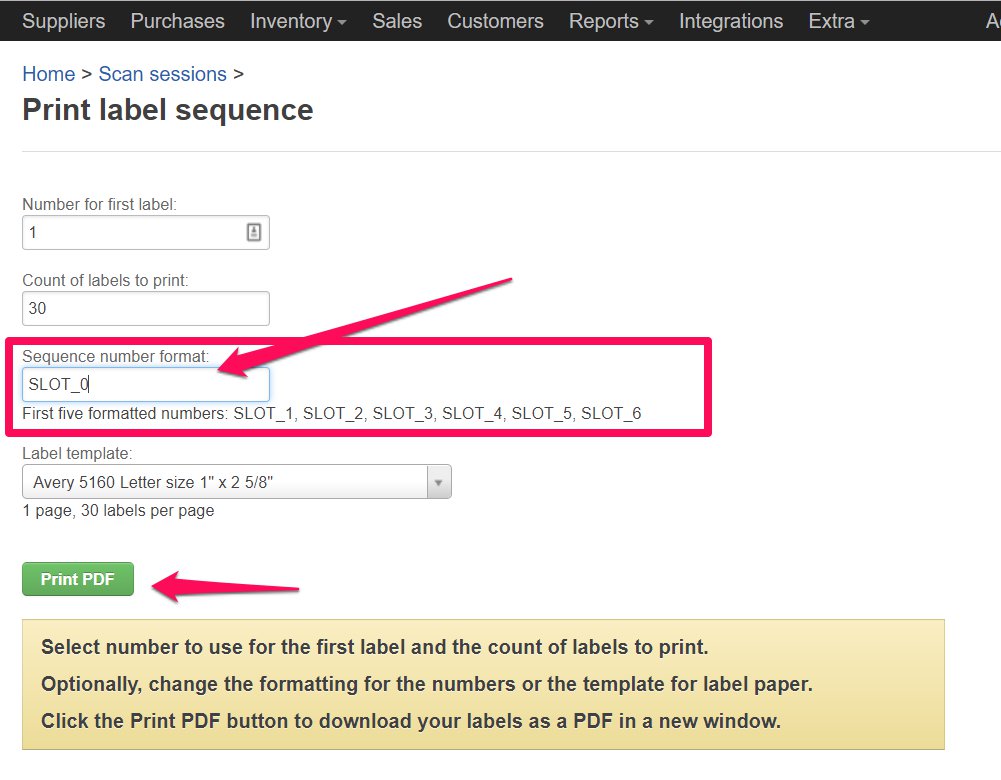 You can change the Sequence number format value to "TOTE_0" or "BIN_0" if you want to name them accordingly.  Do not include the quotes " ".
Below is a sample Print out with the above settings: