You can link a barcode value to a product id already in the system in one of three ways:
1. Import them using the Product lookup tab, Import Product lookups button.
2. Manually create a new Product Lookup for a Product id
​
​
3. Use the Mobile barcode scanner, Learn Barcode feature.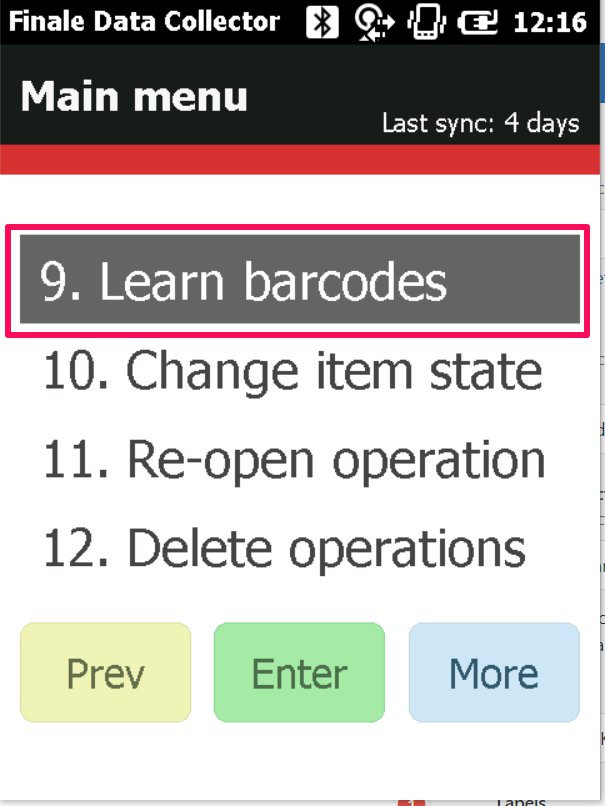 To manually add a barcode to an existing product id in Finale Inventory go to Product lookups, Create new product lookup.
​
​