Serial numbers are supported in Finale Inventory.
There is a configuration setting you must turn on in Application settings, Product tab, Lot id.  Use the Plain text option.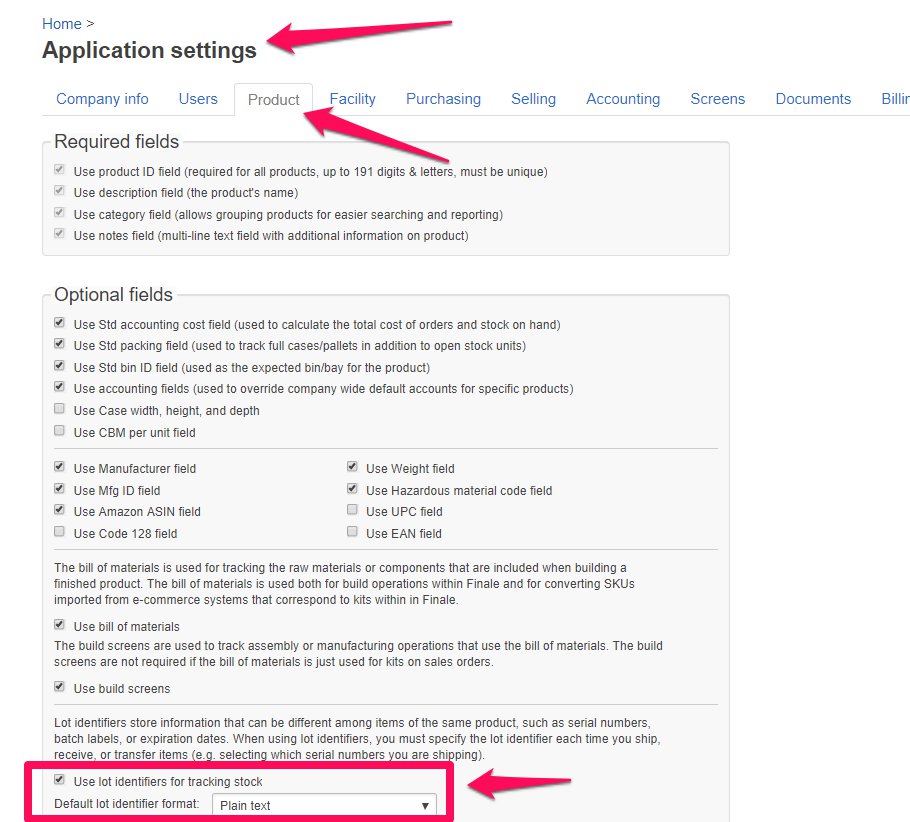 To record Serial numbers they are normally documented when you do a Purchase order and Receive a shipment against the PO.
It is on the Shipment in the LOT ID field where you document a serial number for an item you purchase or receive.
Once the Serial number is known o Finale Inventory it will be visible on the Stock View screen when you expand the details for the Product id using the triangle on the left of the row.
You can search all transactions for a specific serial number using the Stock History View Screen.
You may also use a Report on the Reports, Other Reports, Search shipments by Lot id.