Issue: You are attempting to create a new inventory item in your QuickBooks with a start date that is before your Financial Close date.
Finale Inventory has a default Inventory start date of 2014. If you have closed your accounting books in QuickBooks, you will need to update the Configure QuickBooks Integration settings under the ACTION menu on the Integration page for QuickBooks in Finale Inventory.

Solution:
Set the inventory start date to a date after your last financial close date in your QuickBooks company.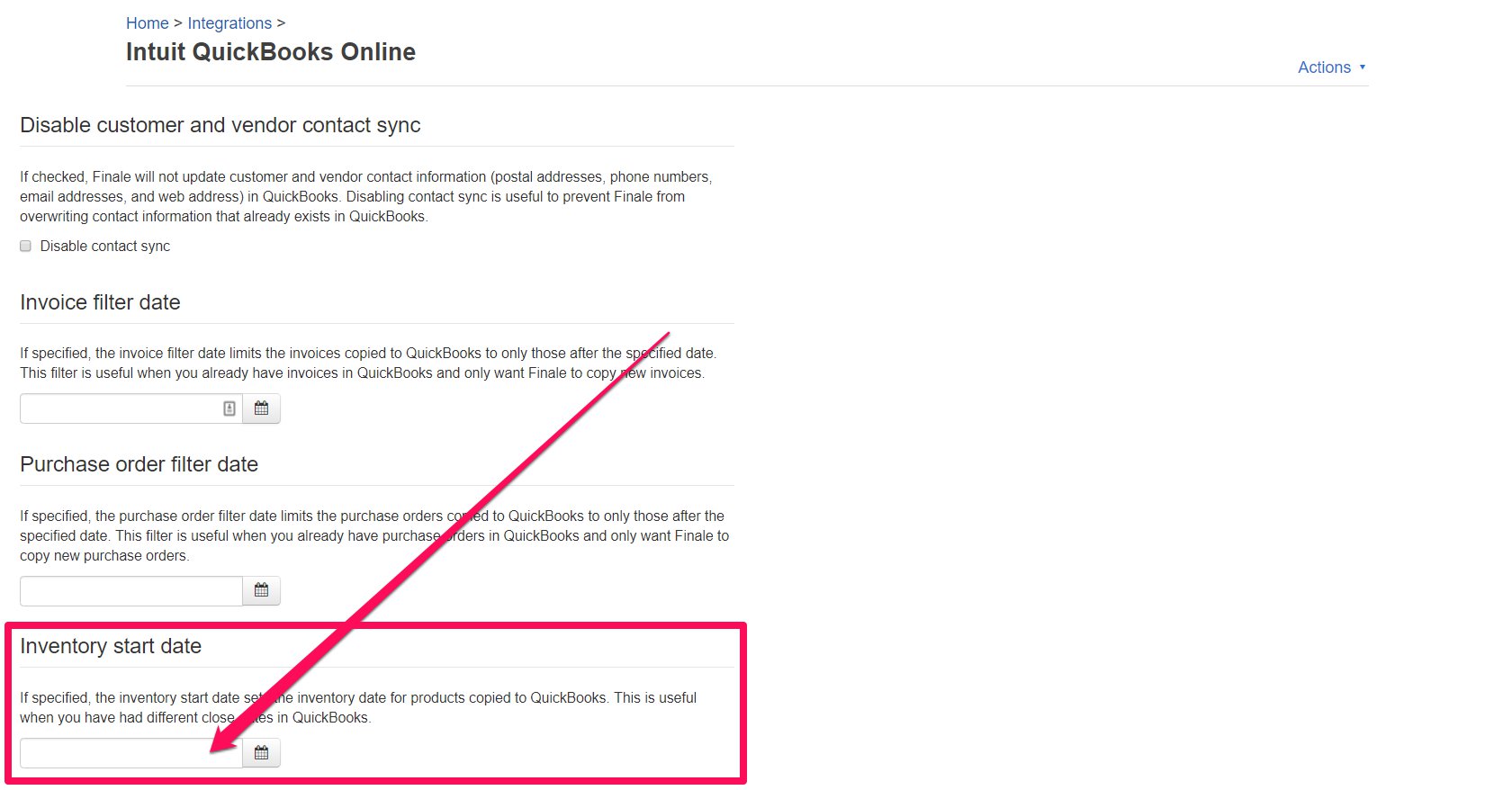 If you need to find your close date in QuickBooks Online:
Before you start, sign in to QuickBooks Online as a

master admin or company admin. Only admins can make these changes.
Go to

Settings

⚙ and then select

Accounts and Settings.
Select the

Advanced

tab.
Select

Edit ✎ in the

Accounting

section.
View your current close date.