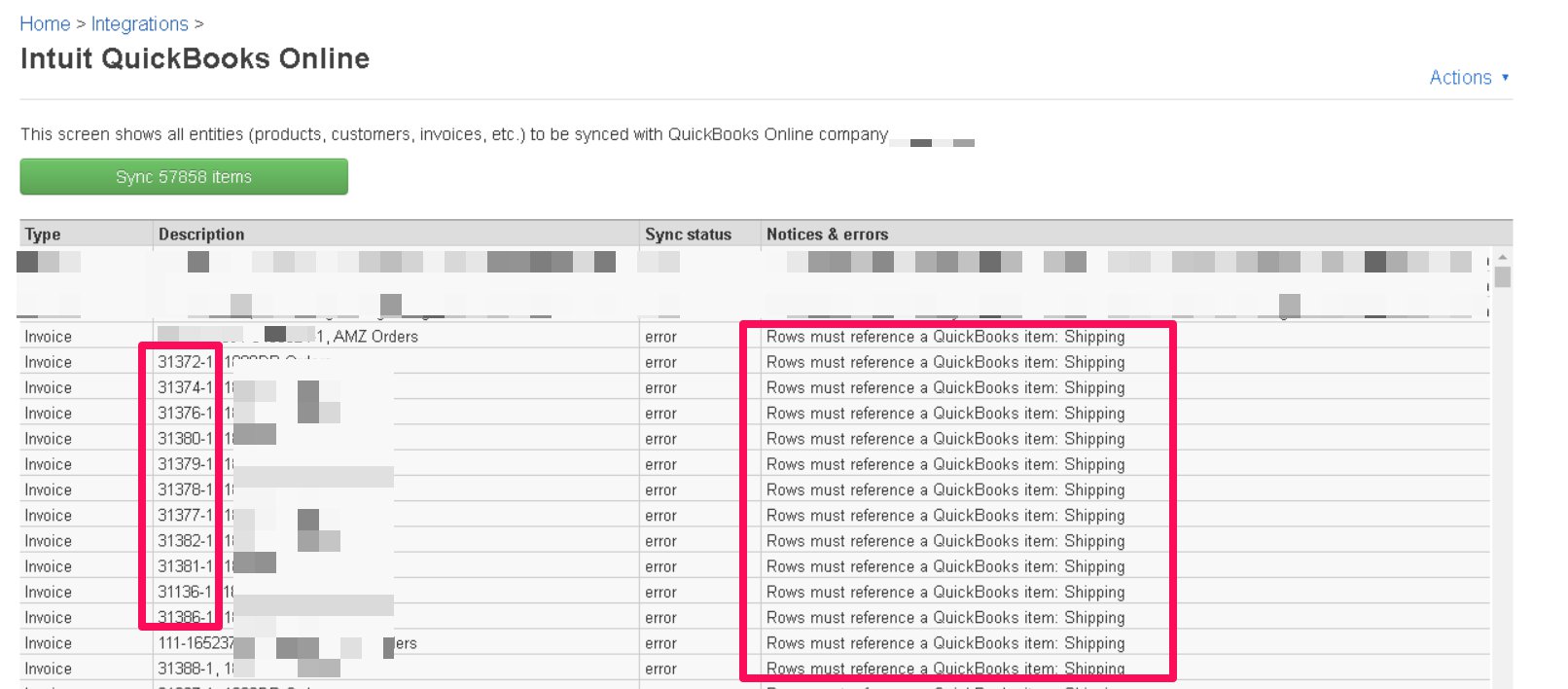 You are attempting to import invoices with undeclared or unspecified QuickBooks items.
Your invoice has a below the line charge, fee, or discount that does not exist in your QuickBooks.
Look at the Sales Order:

Edit taxes, discounts, and fees: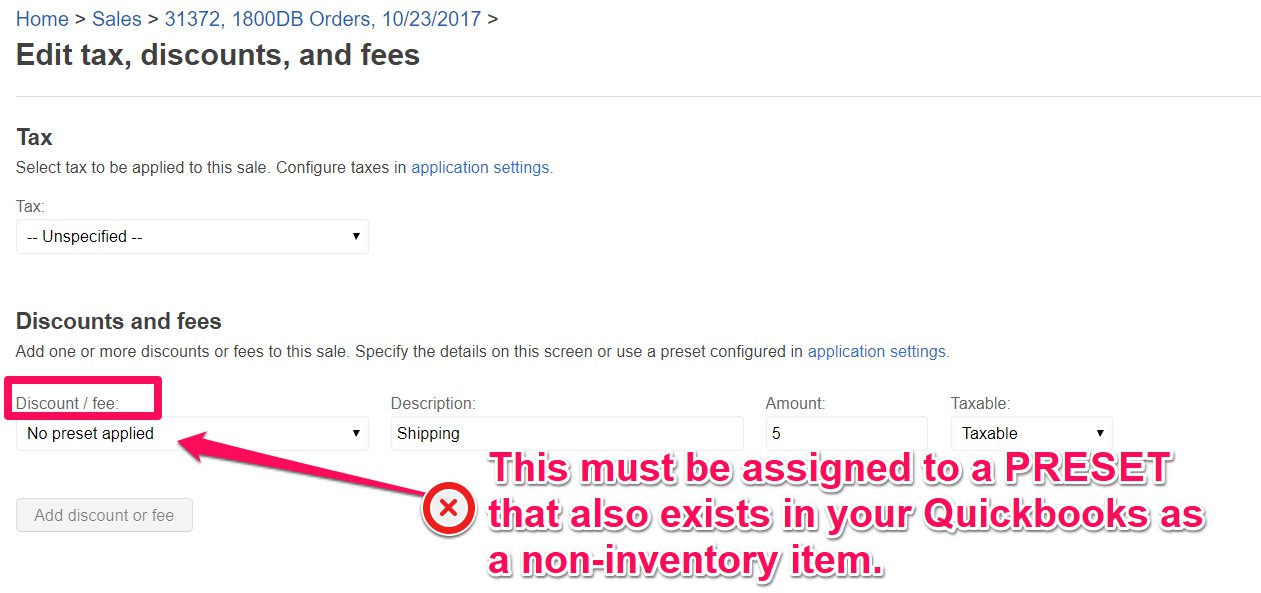 Example of the QuickBooks non-inventory item that must exist to map to: "Shipping"

The reason this is not assigned is most like due to an incorrect setting on the integration that imported the order into Finale Inventory. ie Shipstation, ShippingEasy, or a Shopping cart.
For the Shipstation integration, there is a setting for these shipping charges that should be configured.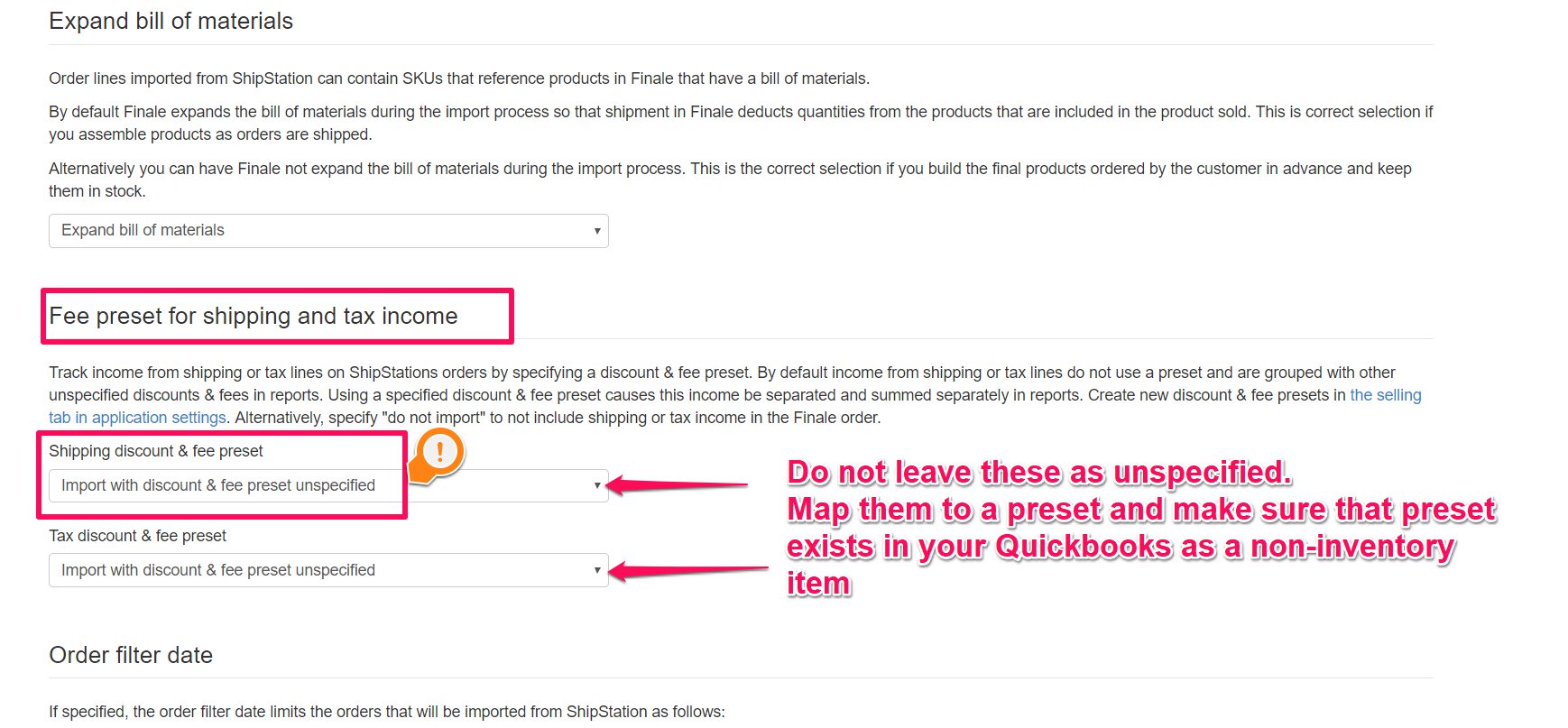 See the QuickBooks screenshot above that shows you the non-inventory item you are mapping to.
Update the settings in the configuration for the integration. This will prevent new orders from being imported with the incorrect setting but it will not fix any orders that were imported before the fix. They will all have to be fixed manually, individually.
Follow these steps to fix the invoices that have already been created with the incorrect, unnamed preset.
1. Go to Sales Order, Edit the sale - must be in editable status.
2. Edit discount and fee below the line items.
3. Fix the unnamed preset and choose the correct preset value and amount.
4. Go to Invoice for that same order.
5. Edit the invoice.
6. Use the action menu on the invoice and choose Update invoice from sales order.
7. Re-Post invoice.
8. Mark sales order Completed again.