The ideal image size of a logo is 150 by 540 pixels and supported formats are JPG and PNG in Finale. If your image is larger than this, you can follow these steps to resize it. The quality of a resized image really depends on the original image you're resizing.
Use Paint To Resize Your Photos
In Paint, open your image by opening up the File menu, and then clicking the "Open" command.
Find the logo you want to resize and the click the "Open" button.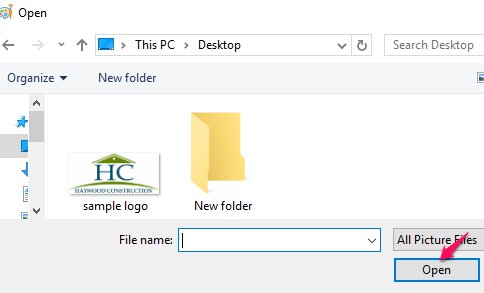 On the Home tab of the Paint toolbar, click on the "Resize" button.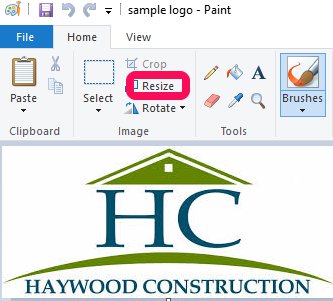 Click on Resize by "Pixels" and enter your desired dimensions. Once you are done, click "OK".