There are several reports within Finale that are considered "Legacy" reports that have limited customization abilities. These include: Packing Slips, Hazardous Bill of Ladings, Shipment Manifests, and Pull Sheets.
By default, all new accounts have legacy reports disabled. If you would like to enable them, or if your account currently has them enabled and you would like to disable them to take advantage of the improved versions, follow the steps below.
Navigate to Application Settings - > Documents tab. Here, choose "Reports Settings" on the left hand column and check/uncheck the box for enabling legacy reports.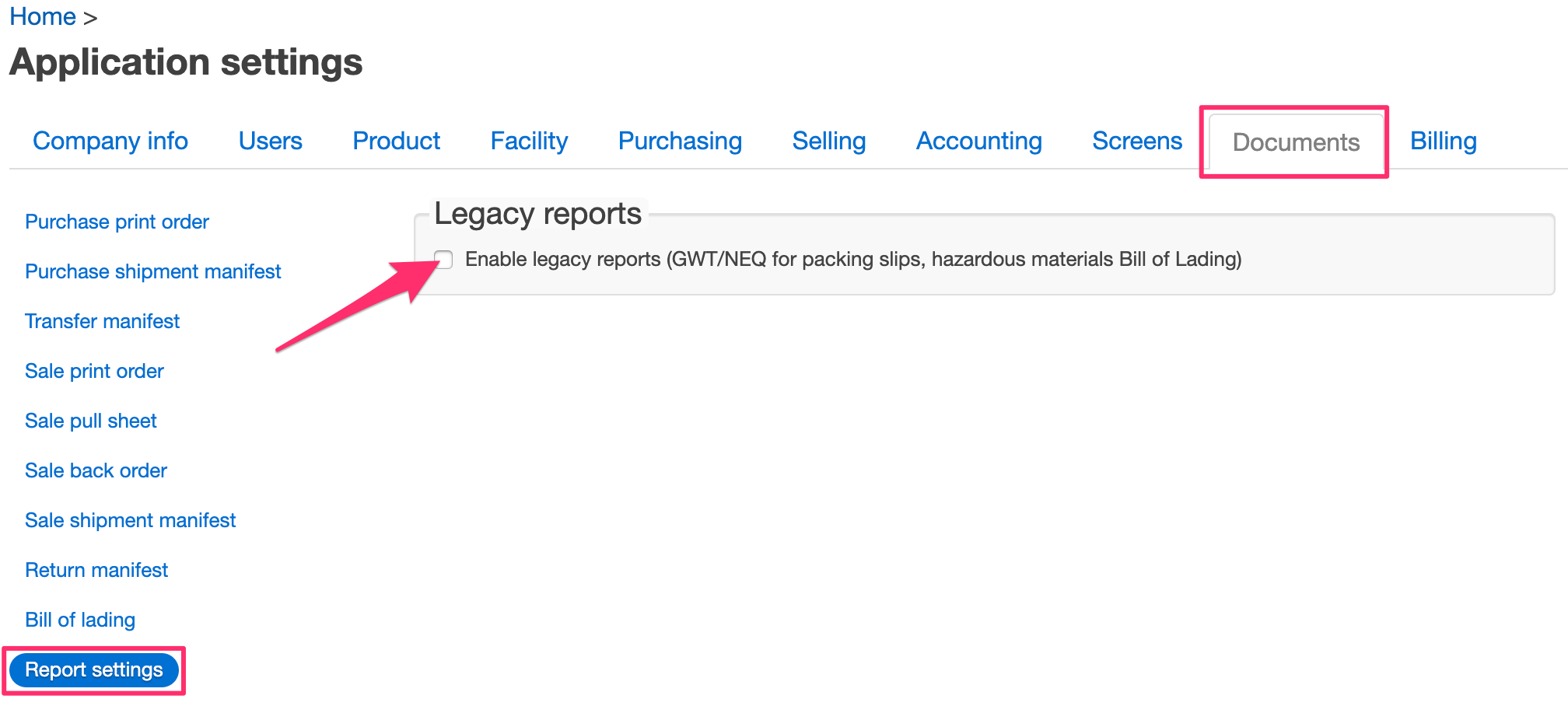 The following is an example of the new document style:
Purchase Orders: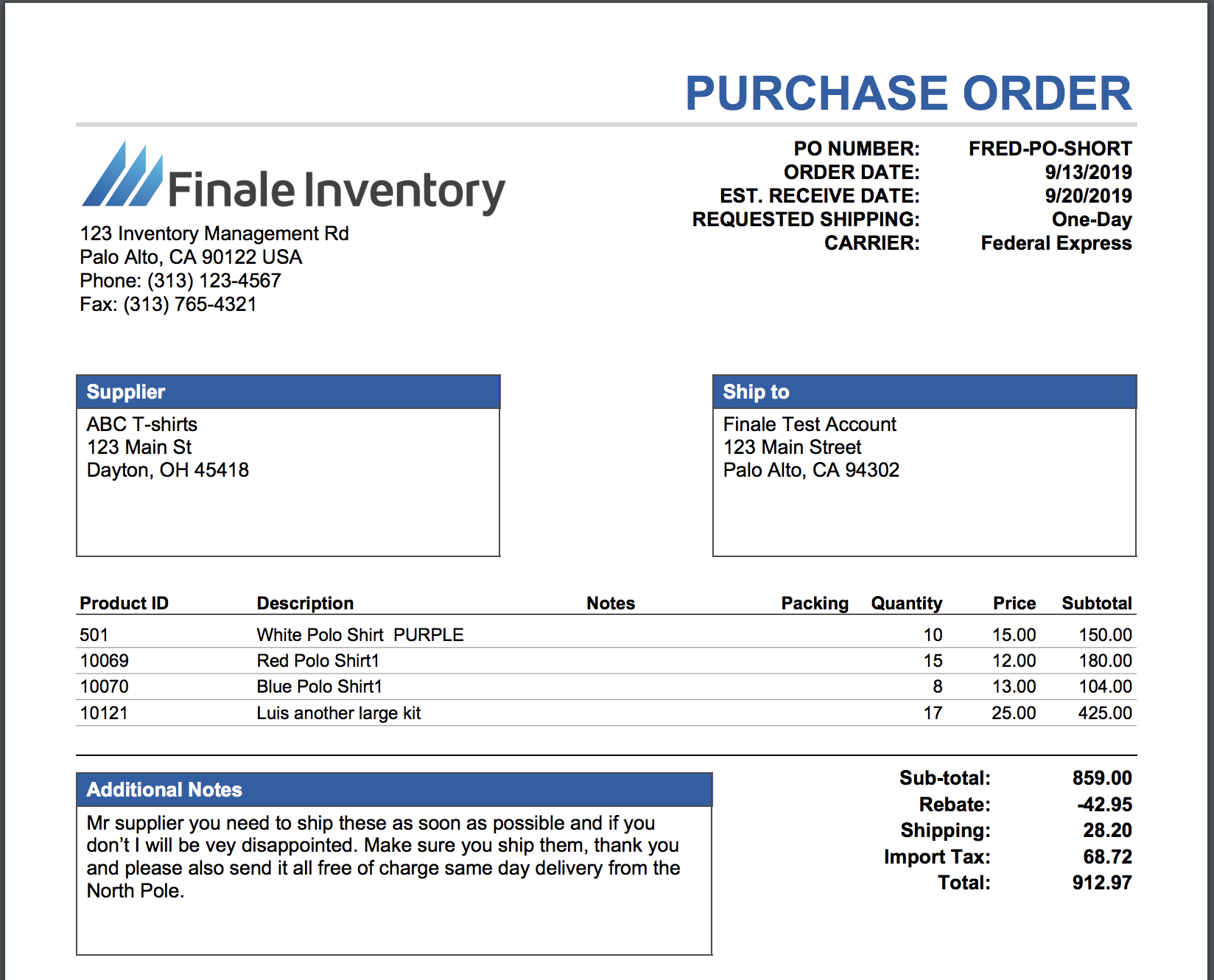 Sales Order Pull Sheets: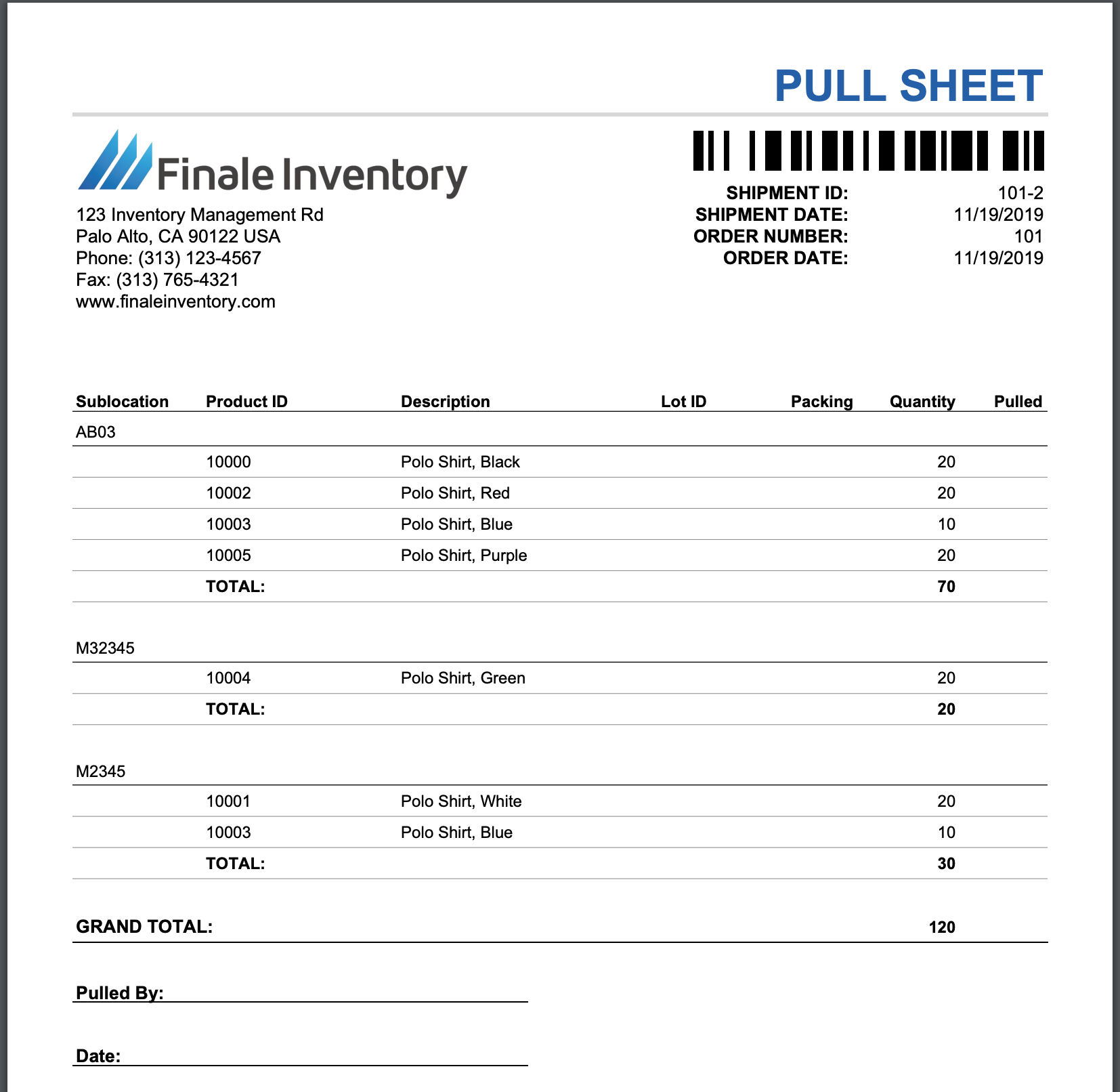 Sales Order Packing Slip: