Within Volusion, the manufacturer id can be entered into the EAN field. When Finale imports products with an EAN from Volusion, we validate the EAN code. If the code fails validation, Finale skips and leaves the EAN field blank. Finale will not import the manufacturer ID because it will likely fail the EAN validation.
See more on valid EAN codes below:
https://finaleinventory.zendesk.com/knowledge/articles/360047274814/en-us?brand_id=7330527
We recommend importing your product manufacturer id into Finale from a spreadsheet.
1. Use a spreadsheet to copy and paste your manufacturer id into Finale.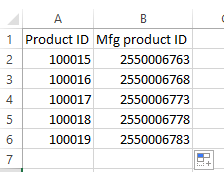 2. From Finale Inventory >>Inventory>>Products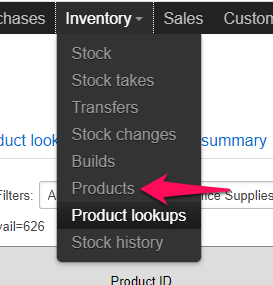 3. Import Products>>Import from spreadsheet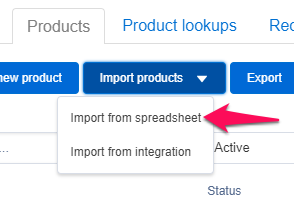 4. Paste data in the "Paste Here" box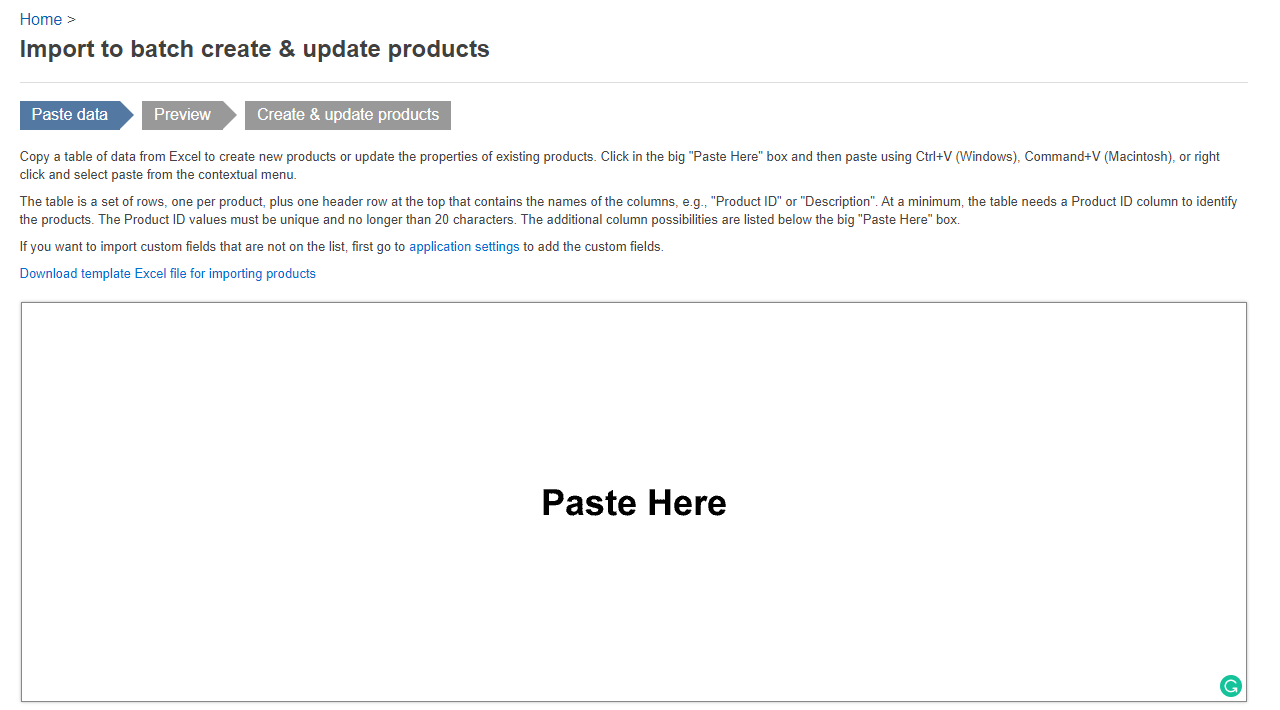 5. Click Next after checking the imported data displayed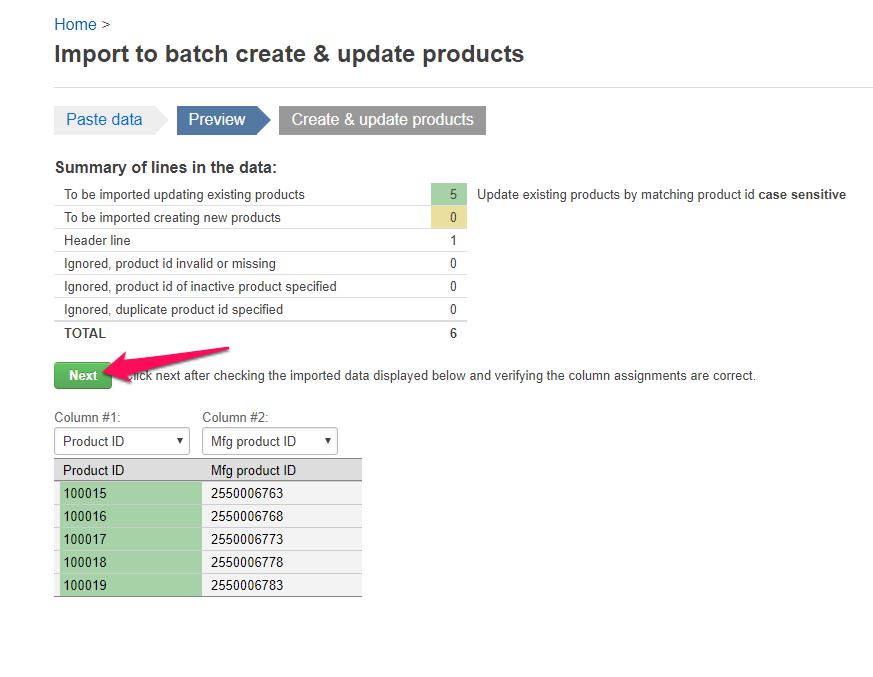 6. Click on Commit to import the data