For help videos showing how to update Product IDs individually and in bulk, please scroll to the bottom of this article. For written step by step instructions for updating Product IDs individually, please see below:
Each product is defined by a Product ID that identifies the product, and a collection of properties that specify what it is. Below are the steps for editing a Product ID.
Step 1: Select View Products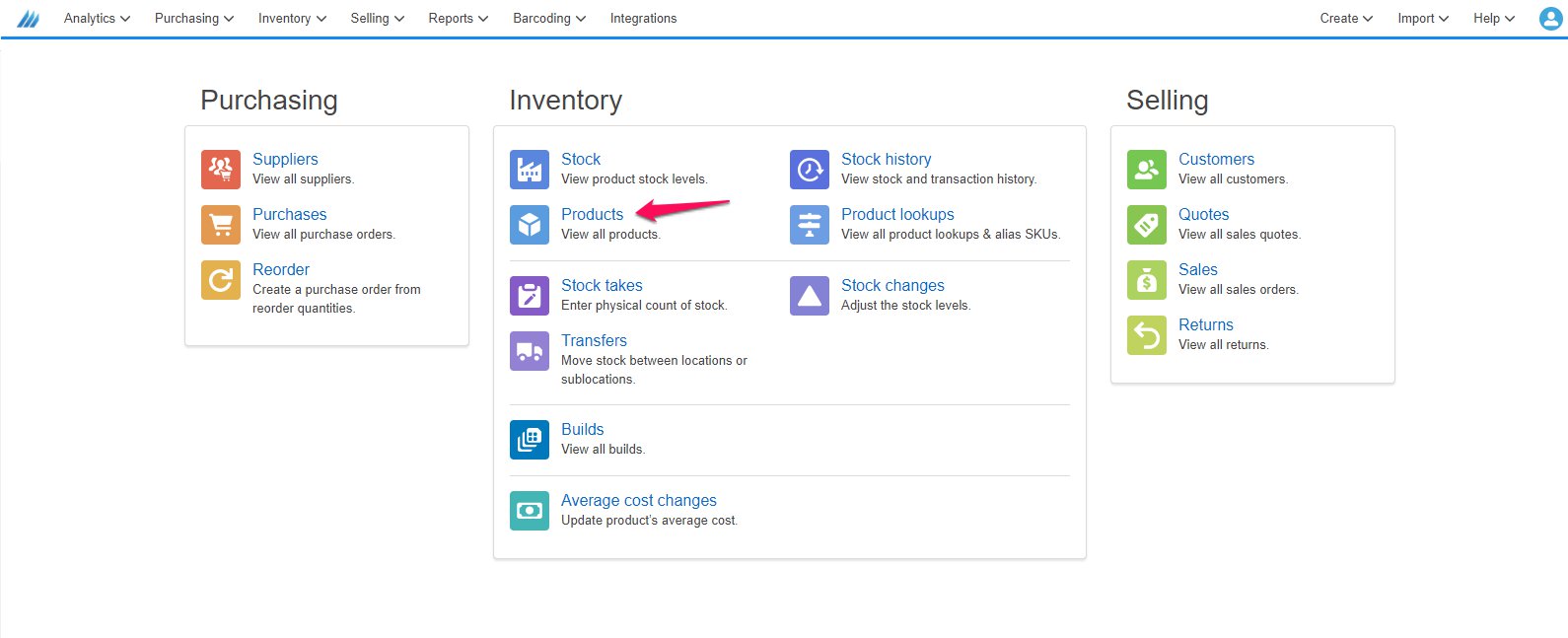 Step 2: Enter your Product ID in the search field and click on the Product ID.

Step 3: From your Product Detail Page, scroll down to the Product ID field and edit the data.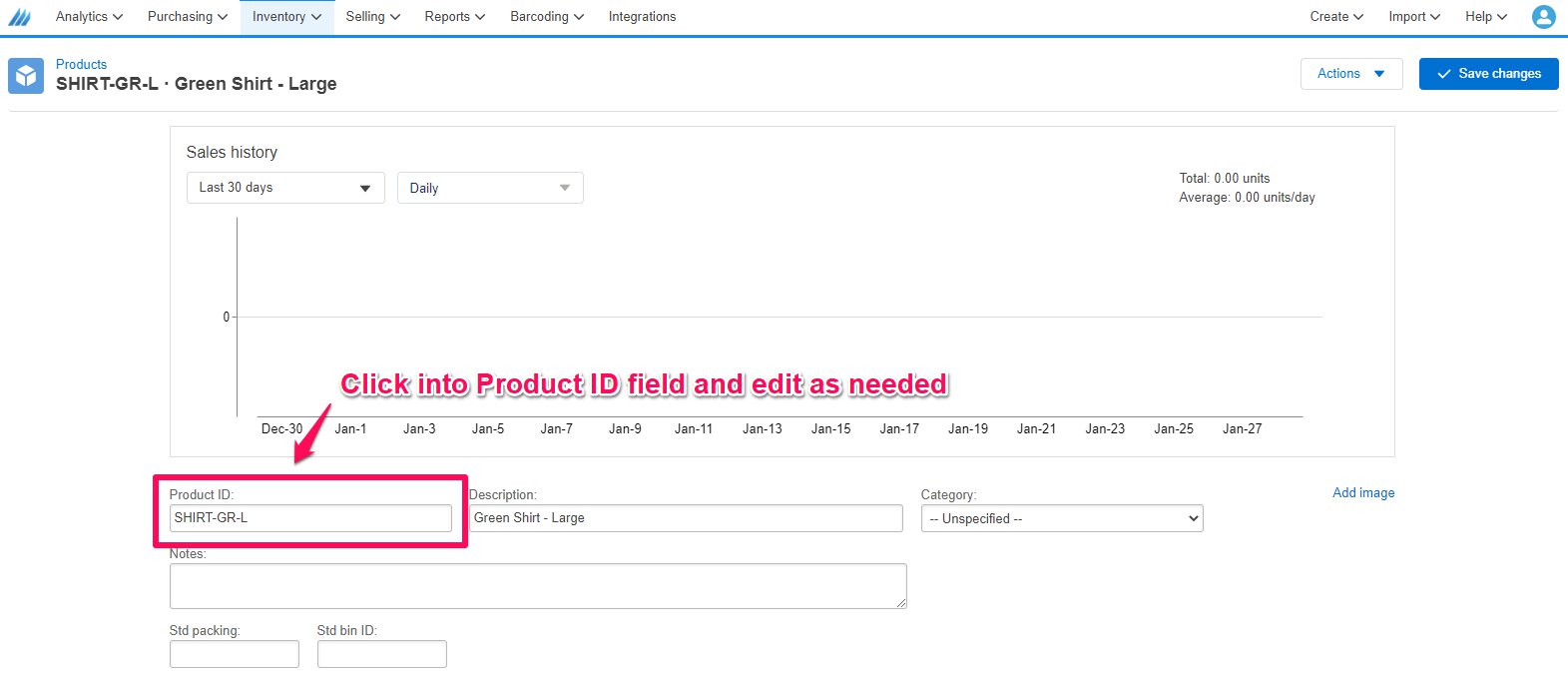 Step 4: Click "Save changes" at the top of your Product Detail Page and save your changes.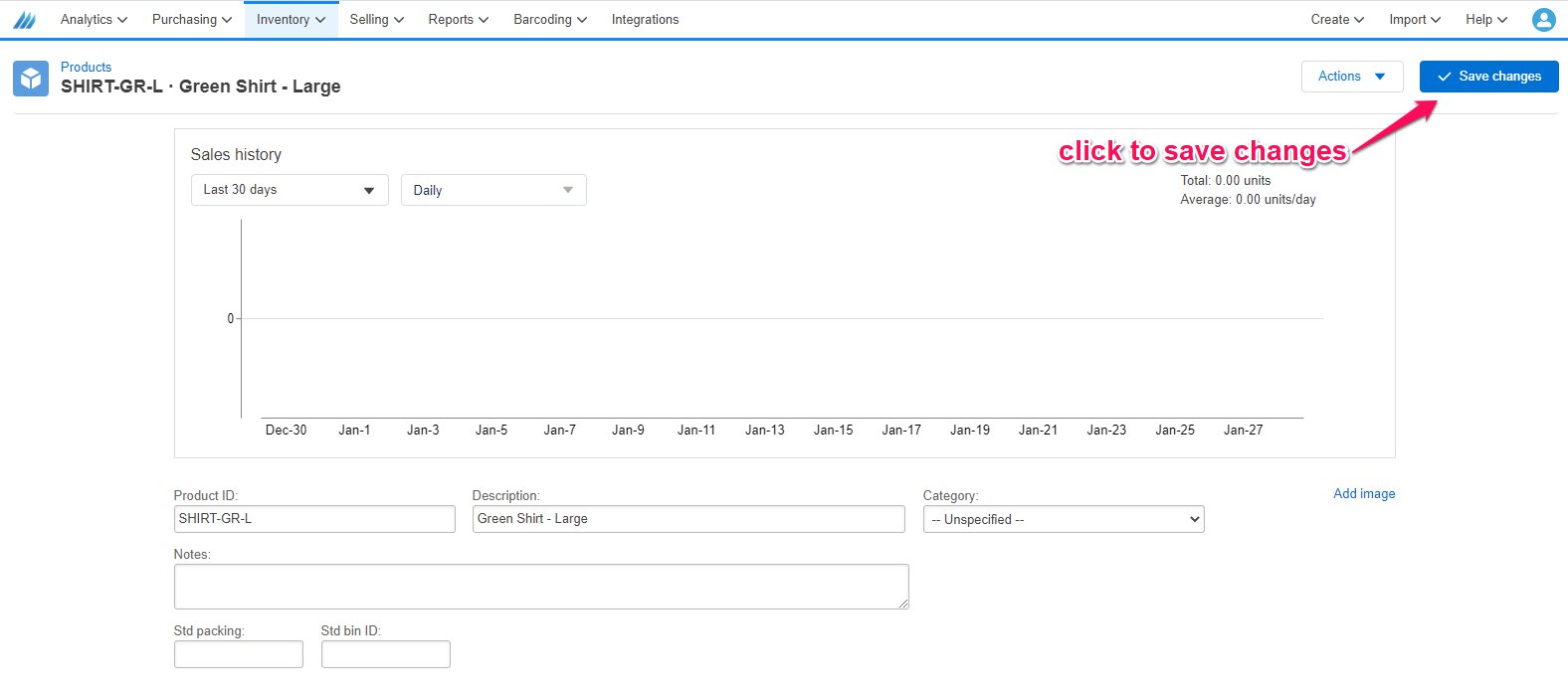 Afterwards, make sure to REFRESH your browser to ensure these edits are viewable elsewhere.
Product IDs must be unique. This includes inactive Products IDs. You will not be able to save a modified Product ID that shares the same naming convention of an inactive Product ID. The Product ID field has a limit of 191 characters and can support accented characters from European languages or Chinese/Japanese/Korean/Cyrillic.

We highly recommend, if possible, to not use spaces and punctuation other than hyphens and underscores in your product ids. We do support spaces and punctuation, but they introduce more risk interoperability issues with any other software they are using.
We highly recommend using all UPPERCASE. It is not required, however, if you are using barcodes, the scan keys are case sensitive and the default settings on our barcode scanner will convert all scans to Uppercase. This can be turned off in the scanner settings.
Help Videos:
Update an individual Product ID:
Bulk update Product IDs using the Product Import function: