Congratulations, you've created a sales order in Finale and now you're ready to add an invoice and apply a payment to an invoice.
Step 1: Make sure you have invoicing enabled in your application settings.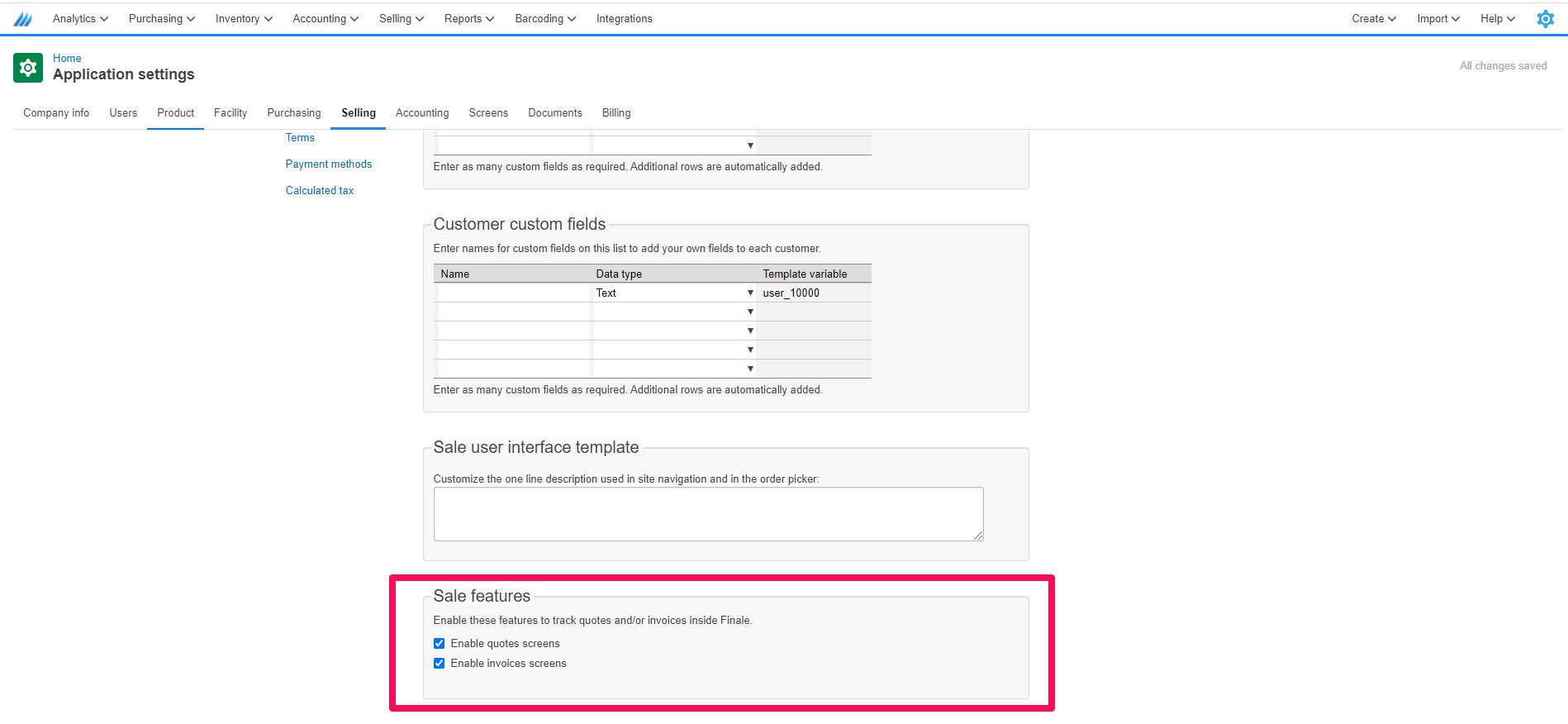 Step 2: Once you have listed your items on the sales order you can select "Add invoice."

Step 3:

After selecting "Add invoice" an invoice will be created, and automatically copy all of the data from the sales order. You will see the "outstanding balance" listed at the bottom of the item list.

Step 4:

Now you're ready to post a payment. To post a payment you select "Post payment" on the right hand side of the screen.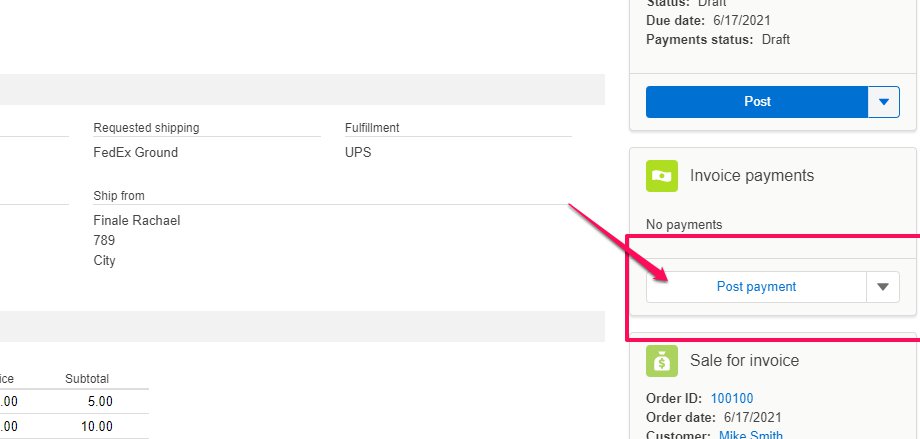 Step 5: A pop up will appear asking you to verify payment date, payment amount, and payment type.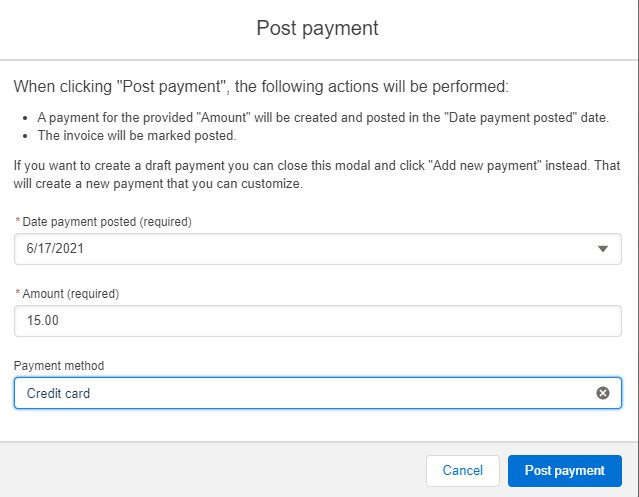 Step 6: Once you select a payment type and hit post payment the invoice status will update to posted and a green PAID signal will populate in the upper right corner of the invoice. You will also see the outstanding balance is now $0.00 and the balance paid reflects the order total.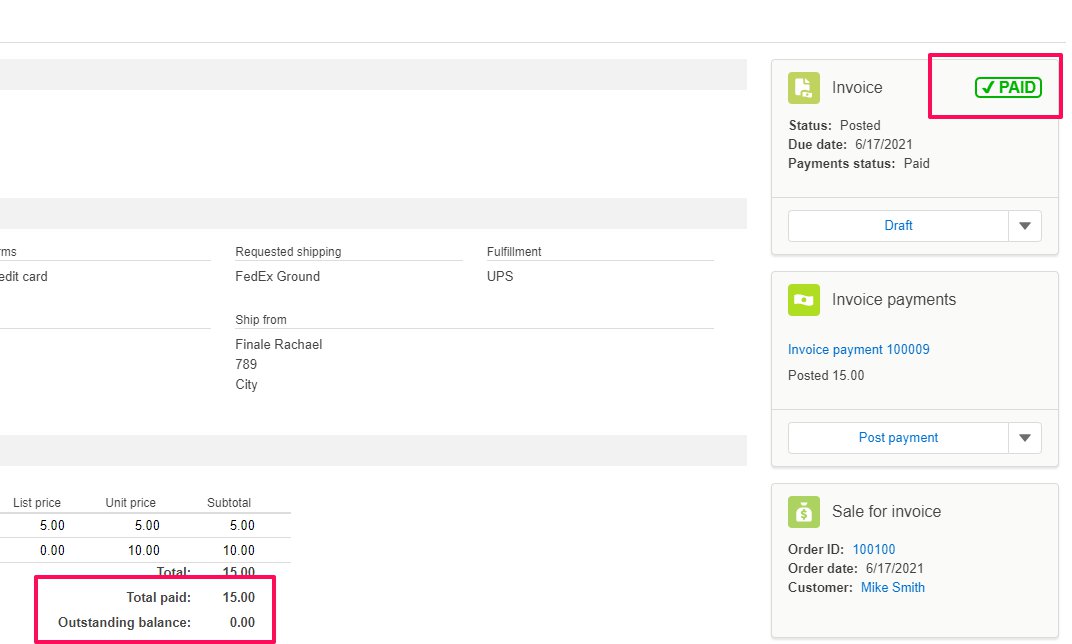 Here is a quick video on how to add an invoice to a sales order:
For further assistance please reach out to us at service@finaleinventory.com.