If you'd like Finale's documents to match your branding, you can do more than just add your logo, you can also change the color that displays in the headers and text boxes. By default, documents will print using Finale Blue.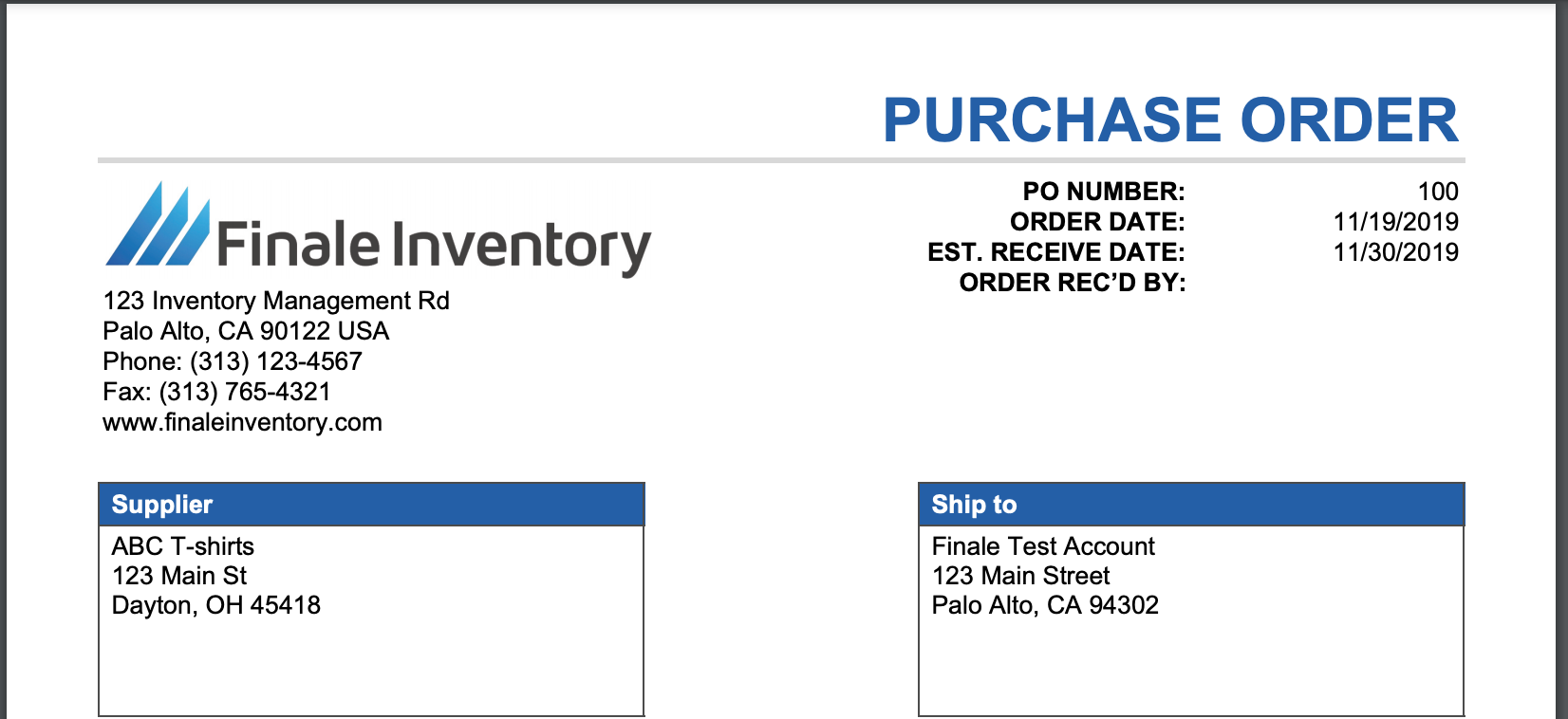 How to Change the Color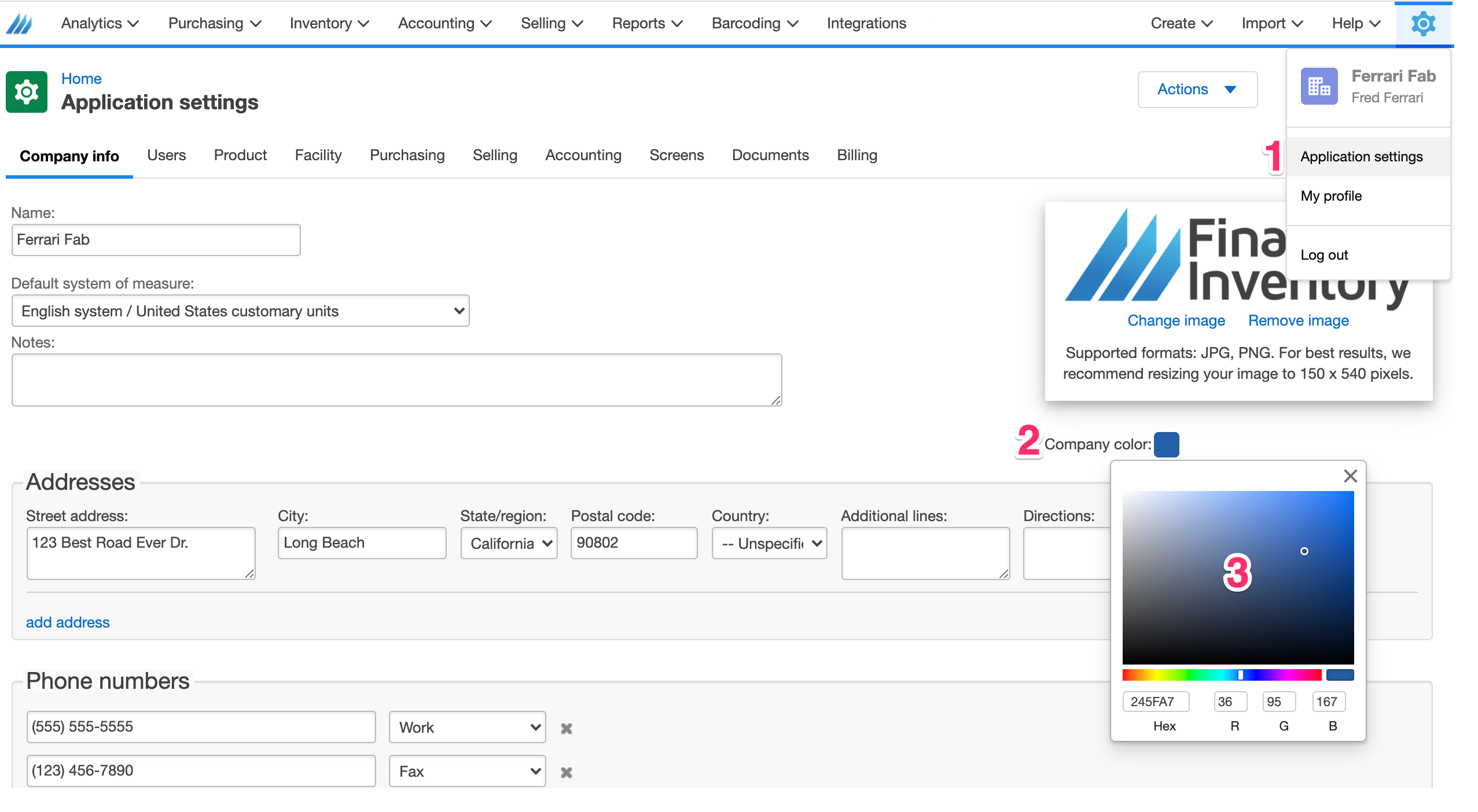 Use the gear in the upper right corner and click "Application Settings"
Click the color box next to "Company Color" to bring up the color picker
Select your color or type in the HTML 6 digit color code
That's it! Now you've got customized colors on your documents.