Finale allows the ability to add custom payments methods to the invoice screen.
Step 1: Go to application settings.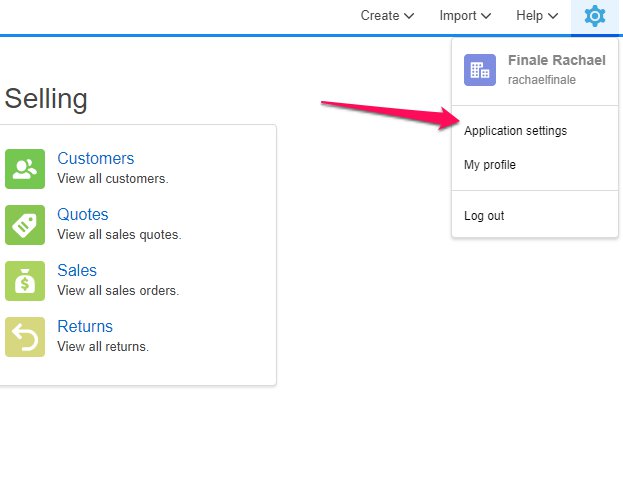 Step 2: Go to "Selling", "Payment methods," and select "add invoice payment method option"
*NOTE: You can remove payment methods by clicking on the "X" next to the payment type you with to remove.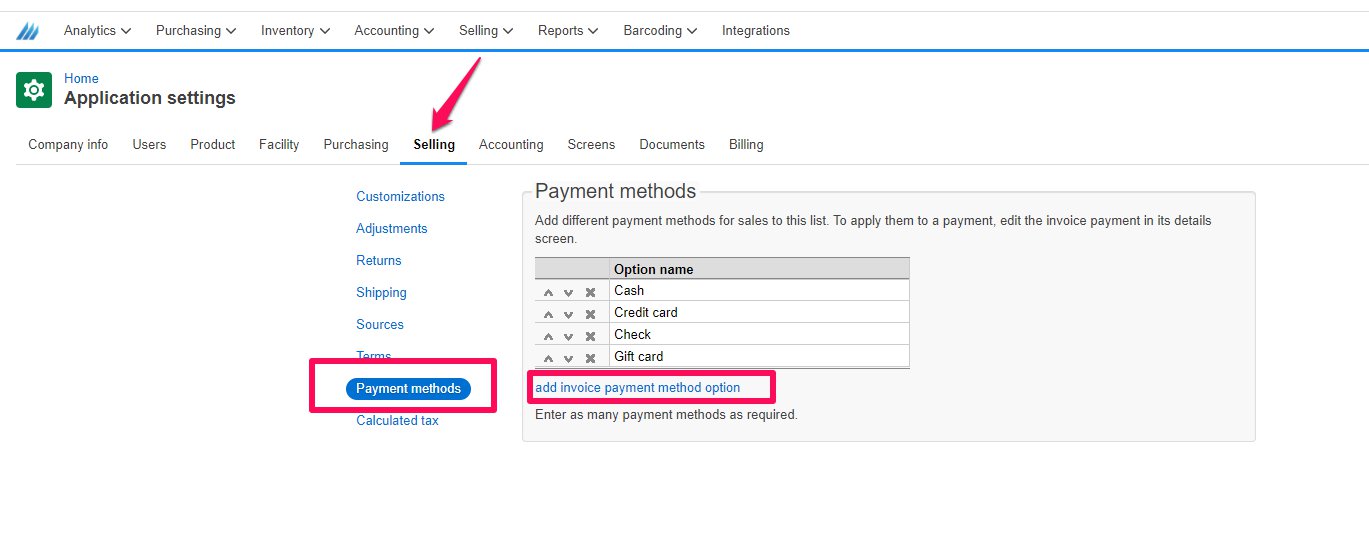 For further assistance please contact us at service@finaleinventory.com