Ship Station Automation Rules can be used for an array of reasons. This article will discuss how to use automation rules for ShipStation's Ship From Locations. These rules are set for various reasons such as order routing for DropShipping and wholesale orders. In this article we will talk about how to create a ship from location, how to create an automation, and discuss some of their use cases.
Creating a Ship From Location
Ship From Locations is commonly used as a way to route orders. These ship from locations provide origin information and shipment return information for packages shipped through ShipStation. To create a Ship From Location all you need to do is follow these steps: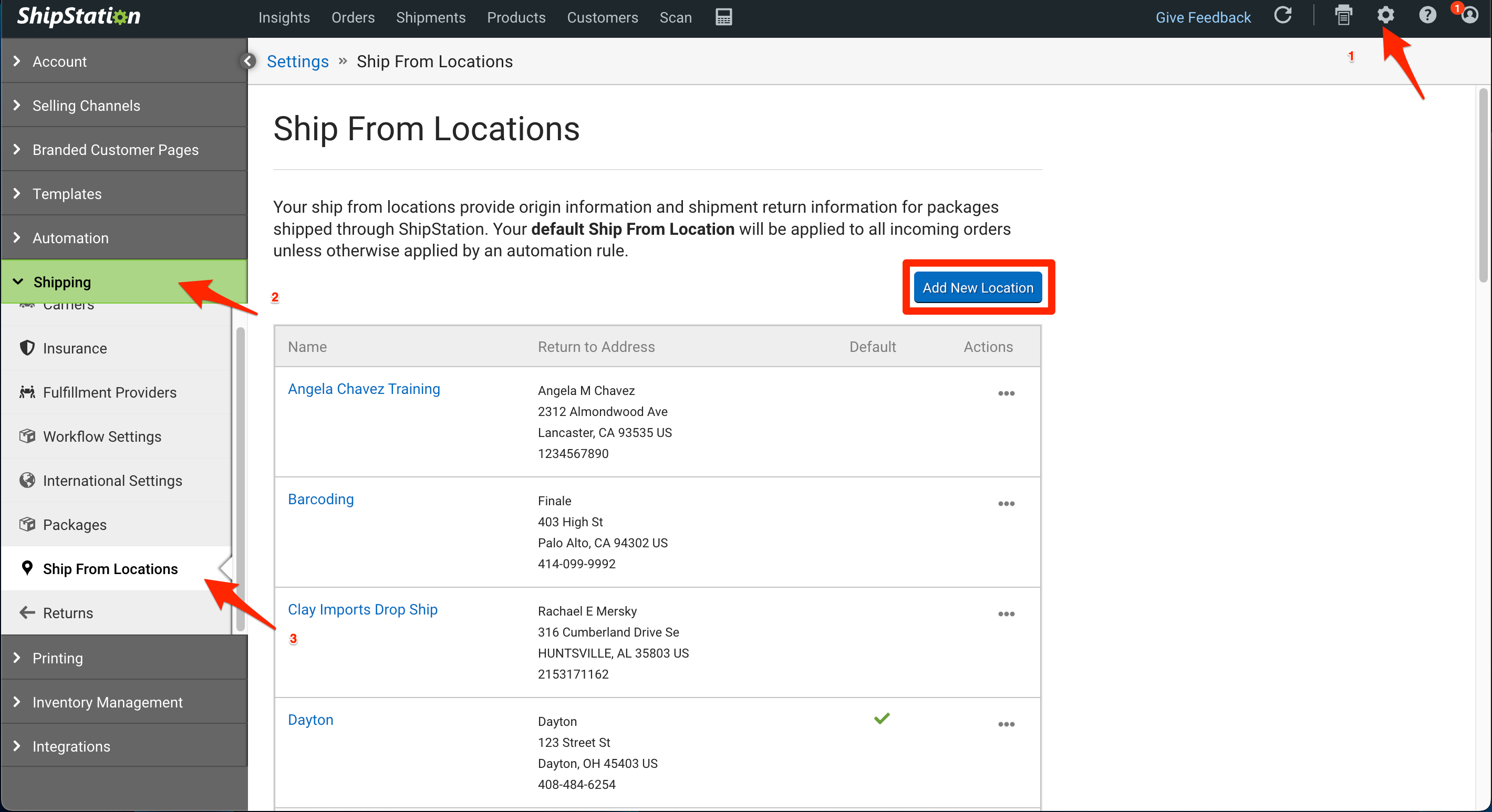 Now that we know how to create a Ship From Location, we can discuss Automation Rules.
Creating an Automation Rule
Automation Rules help perform tasks for all your orders. To create an Automation Rule all you need to do is follow these steps: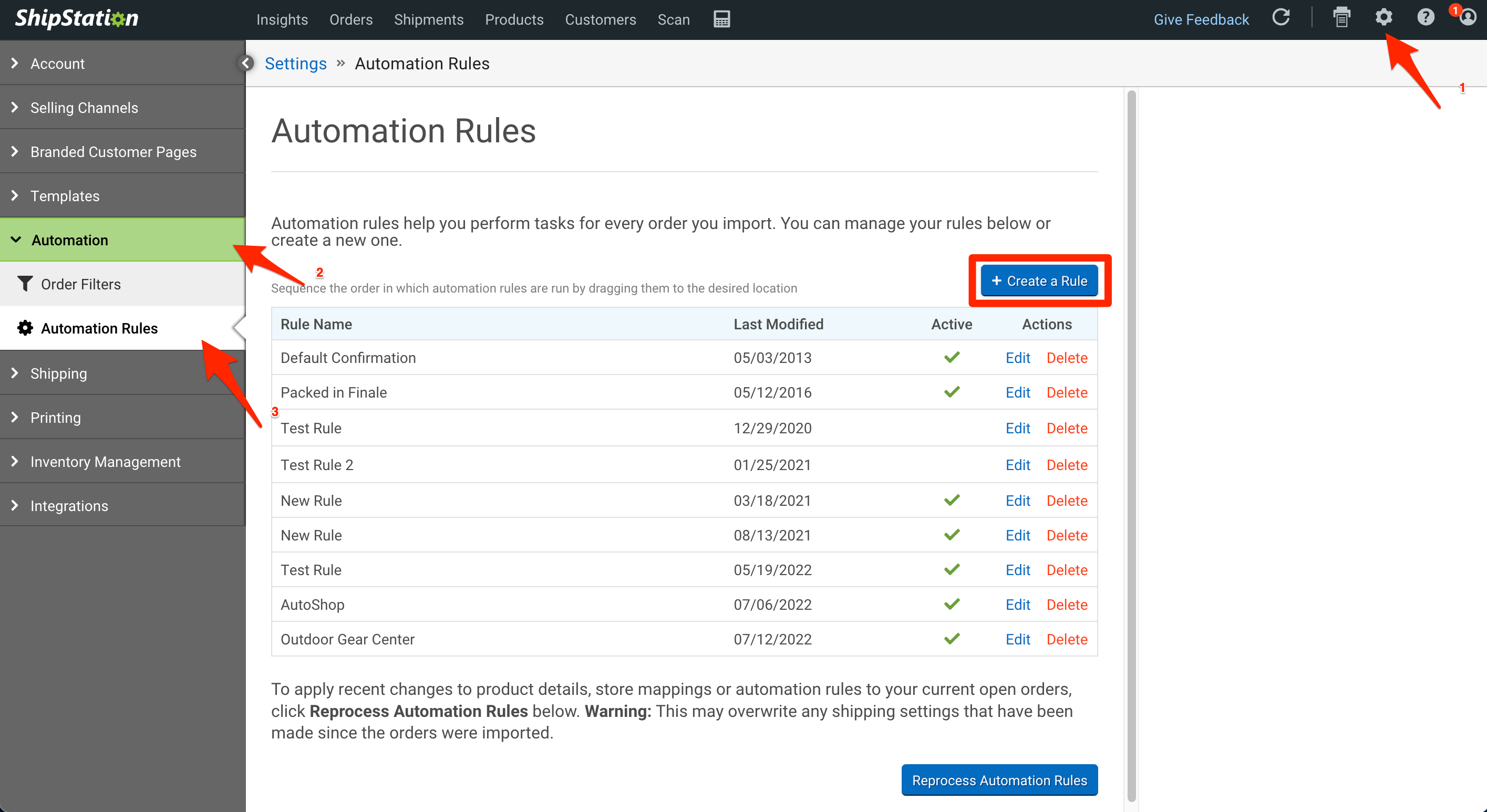 When creating an automation rule, you can select between applying the rule to:
All orders.

Filtered orders: Existing filter created.

Order matching a specific criteria: New filter based on order source, line item, quantity, ship to address, etc.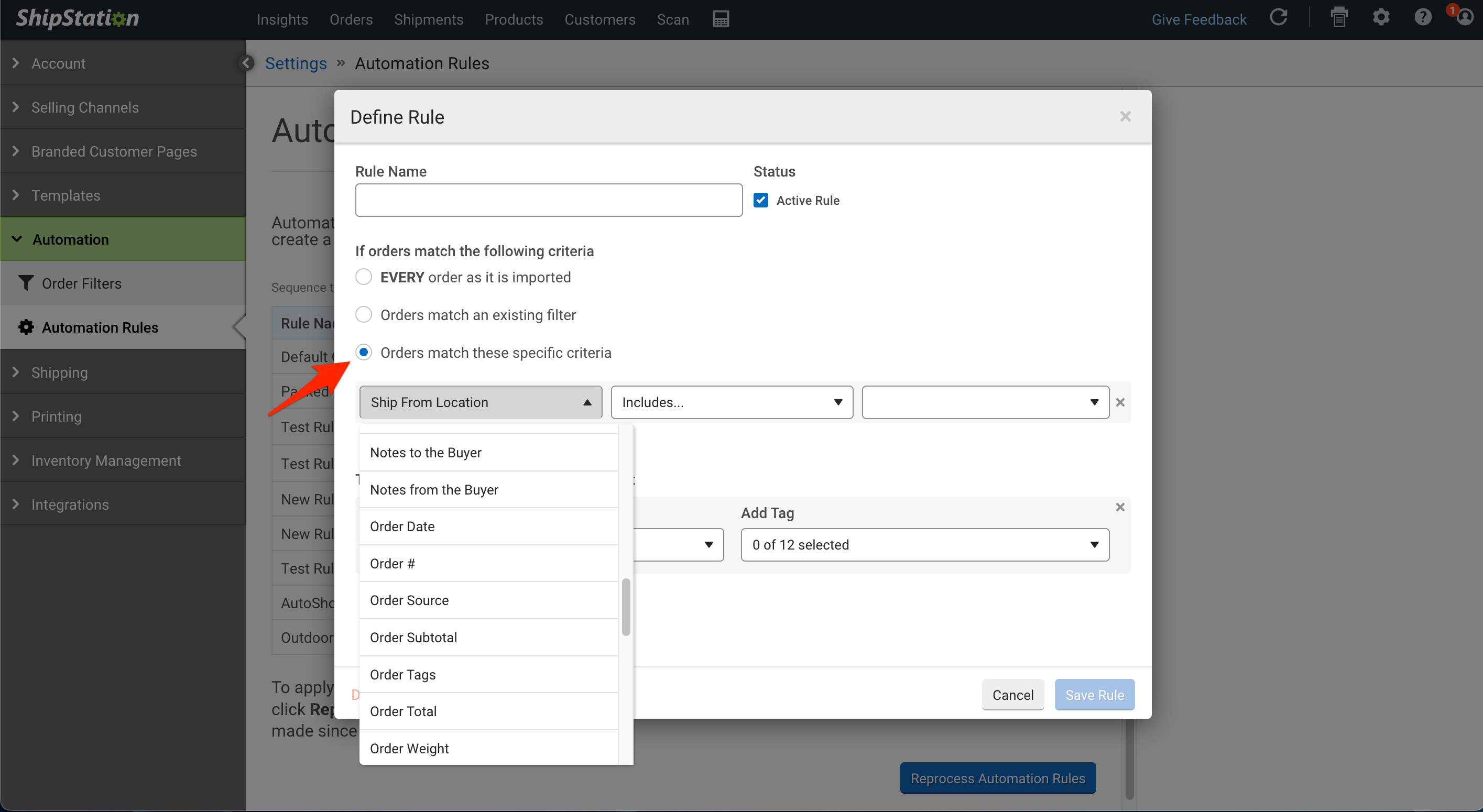 Once you have determined which orders you would like to apply the automation rule, you are able to select from an array of actions. The most commonly used is to set a Ship From Location.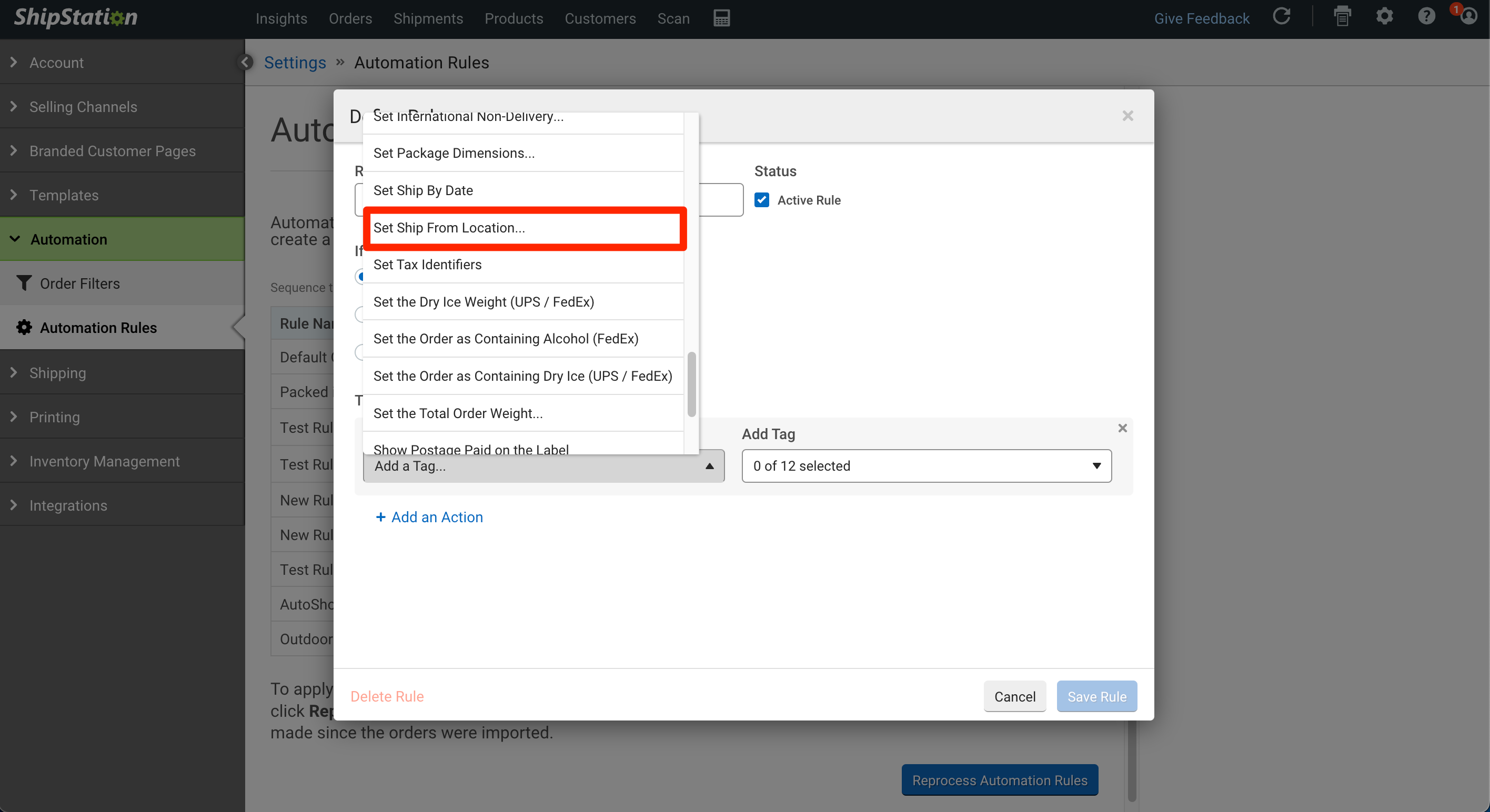 *Note: You may add as many actions as you'd like within the same automation rule.
Common Use Cases
DropShipping/Wholesale
If a customer is using DropShipping, they would want to be able to separate these orders. To do so, they can create a Ship From Location for DropShipping and apply an automation based on the criteria of these orders to be set to go to the created DropShipping Ship From Location. Assuming the pull sales configuration for this Ship From location is already set in Finale, these sales will create reservations within the DropShipping sublocation in Finale. This same process can be applied to Wholesale orders.
Routing Orders to Different Warehouse
Some customers have multiple locations throughout the country. Using automation rules, we can filter orders by state on the ship to address and assign them to a Ship From location. For example, a customer can set orders coming to be shipped to CA, OR, and WA to be routed to be fulfilled by their West Coast warehouse.